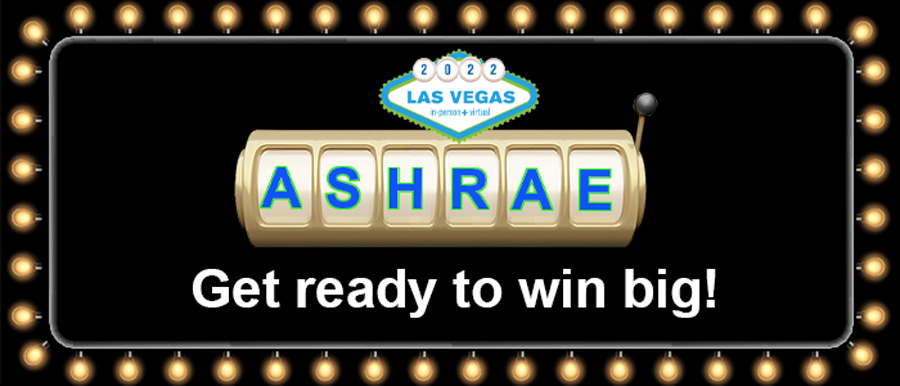 Are you ready for a full house?
Part Two of a three-part series
Ladies and gentlemen, prepare to place your bets. On what you ask?
On when you'll be able to find the parts you need.
On when they'll be shipped to you.
Or, on if you'll ever actually see them after paying for them.
It almost feels like most of you are playing a game of roulette and hoping that you end up being lucky when it comes to sourcing parts these days. See, just like you never forget your first time in Vegas (or better yet your first ASHRAE conference), you don't tend to forget when an industry partner fails to get you what you need. But what's the holdup? The supply chain.
Talk of how to navigate the supply chain and its many issues was a hot topic at the 2022 ASHRAE Winter Conference this year. Overcoming it was an even hotter topic. It's what's captivating not only the industry but the world right now. A recent New York Times article predicted that the supply chain chaos is likely to persist through 2022 (and possibly beyond!).
But how exactly does an industry partner, like Kele, go about overcoming something that doesn't seem to be going anywhere anytime soon? We're glad you asked!
It all comes down to two words: Stocking. Distributor. As supply chain problems persist, Kele has been striving to overcome them by building resiliency within the industry via our stocking position. We've grown from being a stocking distributor of 1.8 million in-stock parts to 3 million in-stock parts. And doubling our in-stock inventory was just the beginning. The hard-to-find parts that no one has? Our purchasing and product teams have been taking and placing bets to ensure that we're stocking direct and functional alternatives. This way none of the parts you need have the chance to pull a Houdini.
And since we've been in the game forever, we decided to go back to basics. The whole reason Kele was founded, was to simplify the supply chain; getting you what you need, when you need it. Focusing on our roots led us to invest in infrastructure. The best way to safeguard against industry (and the world) disruptions was to get as close to our customers as possible. Now we're not talking creepy security guy at a poker tournament close. More like strategically placing our distribution centers across the country so that 74% of the U.S. can get parts in two days or less close.
Instead of letting the chips just fall where they may, Kele is here to make sure you hit the jackpot time after time; whether it's focusing on getting you what you need or helping you navigate the current inflationary environment we find ourselves in. Vegas is said to be a place for everyone. Kele knows we're the HVAC/BAS equivalent to that. Who said that a jackpot doesn't come in a Kele package? The best-kept secret in the business is that you and I both know it does.
Get ready to place more bets and stay tuned for more behind-the-scenes from the 2022 ASHRAE Winter Conference about break/fix and projects.
RELATED BLOGS:
Part One: Behind the scenes with Kele at ASHRAE: Focus on education
Part Three: Behind the scenes with Kele at ASHRAE: Focus on projects & break/fix