The Kele Companies bring together five well-established stocking distributors and solutions providers for building automation, HVAC, and process automation. With 13 strategic locations across the U.S. and Singapore, the Kele Companies serve customers in both commercial and industrial markets better and faster—simplifying the supply chain and making life on the job easier. The Kele Companies formed in 2017 when Kele, Inc. acquired Control Consultants, Inc. and continues to grow today.
Kele, Inc. is the core of the Kele Companies. Founded in 1983 and based in Memphis, Tenn., Kele, Inc. pioneered the supply chain for the BAS industry—offering most any component needed for a building management system. Today, Kele provides same-day shipping from our massive in-stock inventory, custom panels, calibration and assembly, specialized sourcing and project services, technical support, and industry-leading eCommerce tools to enhance and speed up the ordering process for customers.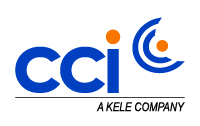 Control Consultants, Inc. (CCI) joined Kele, Inc. to form the Kele Companies in 2017. Based in Weymouth, Mass., CCI is the leading controls distributor in the Greater New England area and serves Kele Companies customers in the Northeast. Learn more about CCI at controlconsultantsinc.com.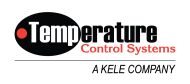 In 2019, Temperature Control Systems (TCS) added multiple branch locations in Texas and Oklahoma to the Kele Companies footprint. TCS is a full-line stocking distributor of commercial/industrial HVAC controls, burner/boiler controls, and building automation systems. Learn more about TCS at temperaturecontrolsystems.com.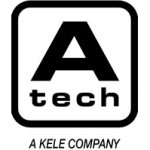 A-tech Inc., located in Tulsa, OK, joined the Kele Companies in 2021 and joins Lesman in serving our industrial customer base. A-tech is a distributor of industrial automation products used to measure, analyze, control, and automate a wide range of factory and industrial processes. Learn more about A-tech at atech-inc.com.
Located in both Seattle and Portland, MIControls, Inc. is the premier wholesale distributor for building automation controls and instrumentation in the Pacific Northwest, MIControls became a member of the Kele Companies in 2018. Learn more about MIControls at micontrols.com.

Lesman Instrument Co. is an authorized distributor and manufacturers' representative for process measurement and control instrumentation. Lesman added process automation for industrial customers to the Kele Companies portfolio in 2020 and also serves commercial customers in the Midwest from its locations in the Chicago and Milwauke areas. Learn more about Lesman at lesman.com.