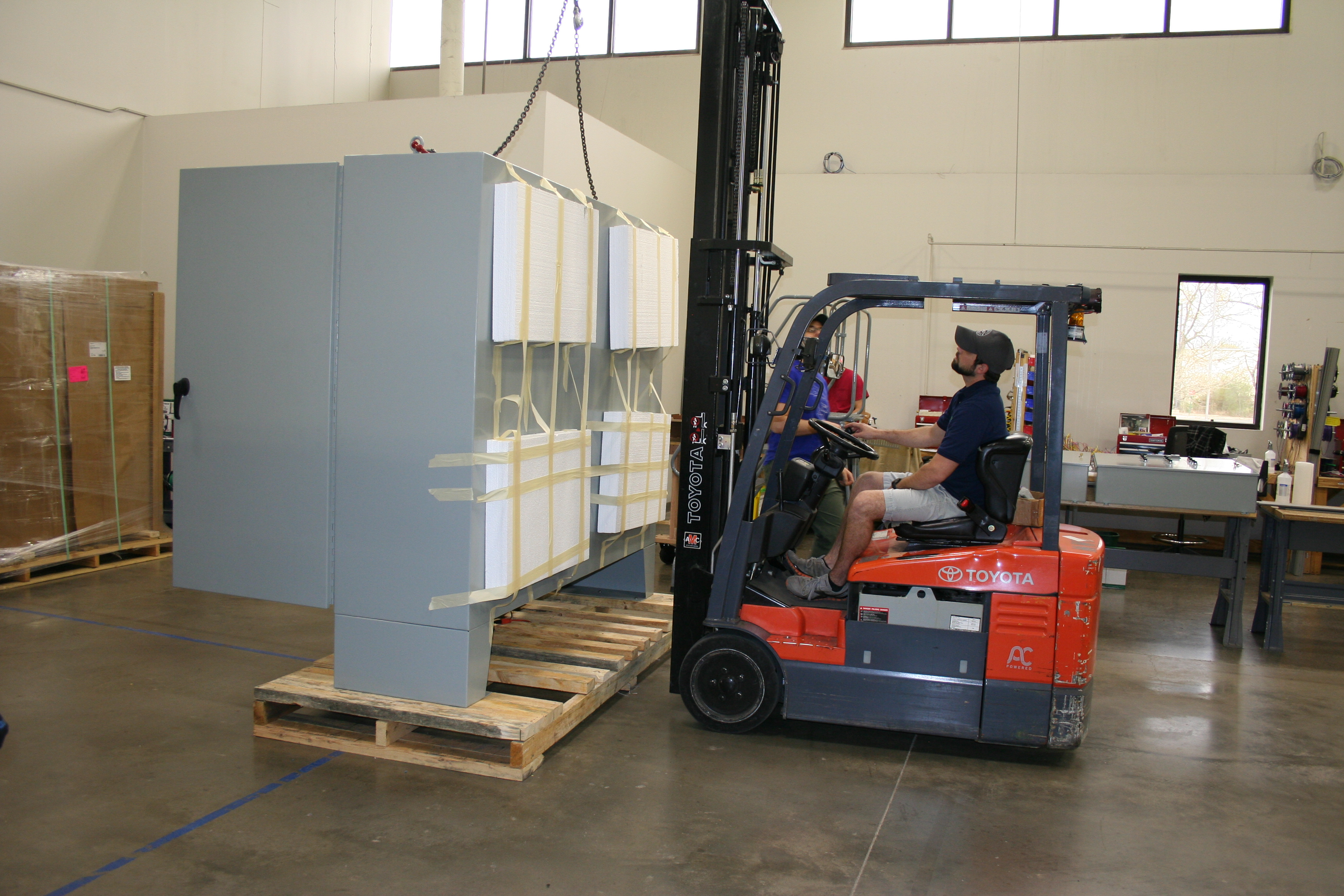 Kele has completed its largest scale panel to date through our own custom panel shop. Those at Kele lovingly referred to "her" as "Big Bertha" during the build. Dorsett Technologies of North Carolina partnered with us for a project to automate water pump functionality for their customer. Their 96"x72" panel was custom for several reasons, and we were glad to have them select Kele. Through our supplier relationships and white glove service, Dorsett received their gigantic panel without incident and had a completely successful install. Kele was chosen to create Bertha because:
We conduct a 35-point inspection on all plans before the build.
Our reputation for a cleanly wired panel proceeds us.
We offer white glove shipping provisions.
Our ability to incorporate specialty features not currently carried in our inventory.
Kele, specializes in special requests and getting a job done right. Dorsett Technologies expressly selected Kele for our clean wiring, ability to incorporate special parts and features, and our ability to customize the shipping. Their panel, a 96" X 72" enclosure complete with 6 controllers and all of the peripherals was specially constructed for their water pump station project. Additionally, Kele received and incorporated a touchscreen on the outside, mounted in the door. Dorsett has a close relationship with their enclosure partners, Austin Enclosures Co. Kele doesn't typically carry their materials, but what the customer wants, the customer gets! Kele's panel team worked with Austin Enclosures to meet the job's specifications and received the large enclosure to complete the build. This was the first of series of panels that were needed.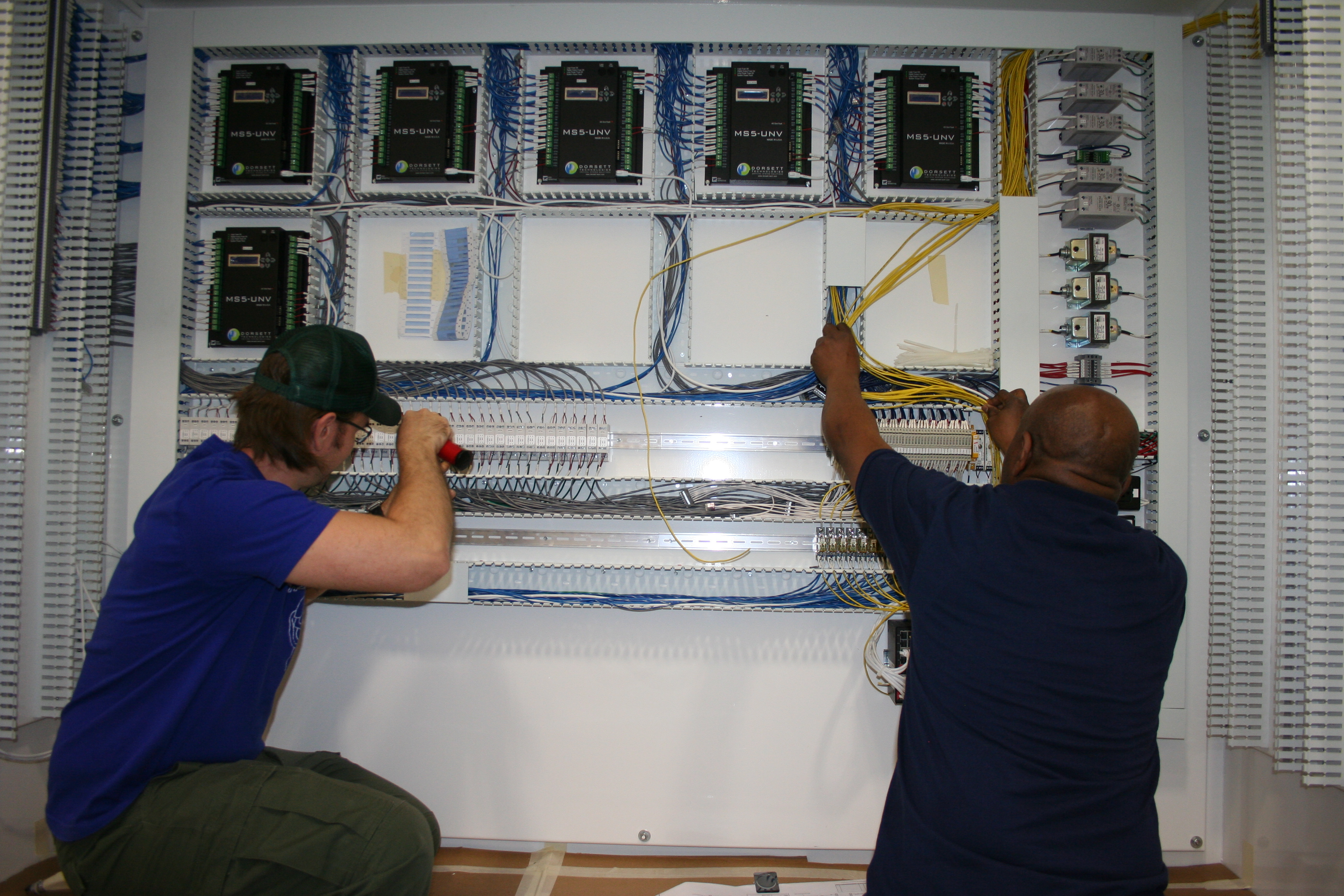 Since Kele had not done a 5'x 8' panel that weighed 1,500 lbs. before, we sat down to establish what made this extraordinary. Our number one concern: SAFETY.
"The safety of our techs and taking care of the customers' product are my utmost concern," Lisa Bennett, Panel Shop Manager expressed. She and the engineers met with Yarbrough, a global rigging supplier, to source the best way to maneuver this large panel.  Yarbrough helped to design and recommend a solution that was scalable beyond this project for larger or smaller panels that would require the use of a forklift. Once the rigging was ordered, we were ready to get to work.
Kele pre-checks all plans that are received to ensure that the plans we've been sent will actually work and contain everything needed to execute the control and automation processes that the customer intends and needs. Over 98% of our plans received require some sort of adjustment. That's the beauty of working with Kele. We look ahead for you to avoid costly delays, and possible malfunctions on the jobsite. Our team, including Justin Whittman, Mack Moss and Ron Shields flipped their perspective and wired the entire panel vertically, as opposed to horizontally, as is typically done for smaller panels on a workbench. Their wirework was just as clean and nice as always. During the bidding process, Dorsett noted that our clean wiring, in addition to our in-stock inventory were the key reasons they wanted to work with us on this project. Once the panel was wired, our techs and inspection team tested it twice to ensure that it would be power-ready when it arrived to the installation site. Kele does this testing for EVERY panel that leaves our facility. Barring any crazy mishaps in transit, all of Kele's panels should be able to be wired on site and work properly without incident.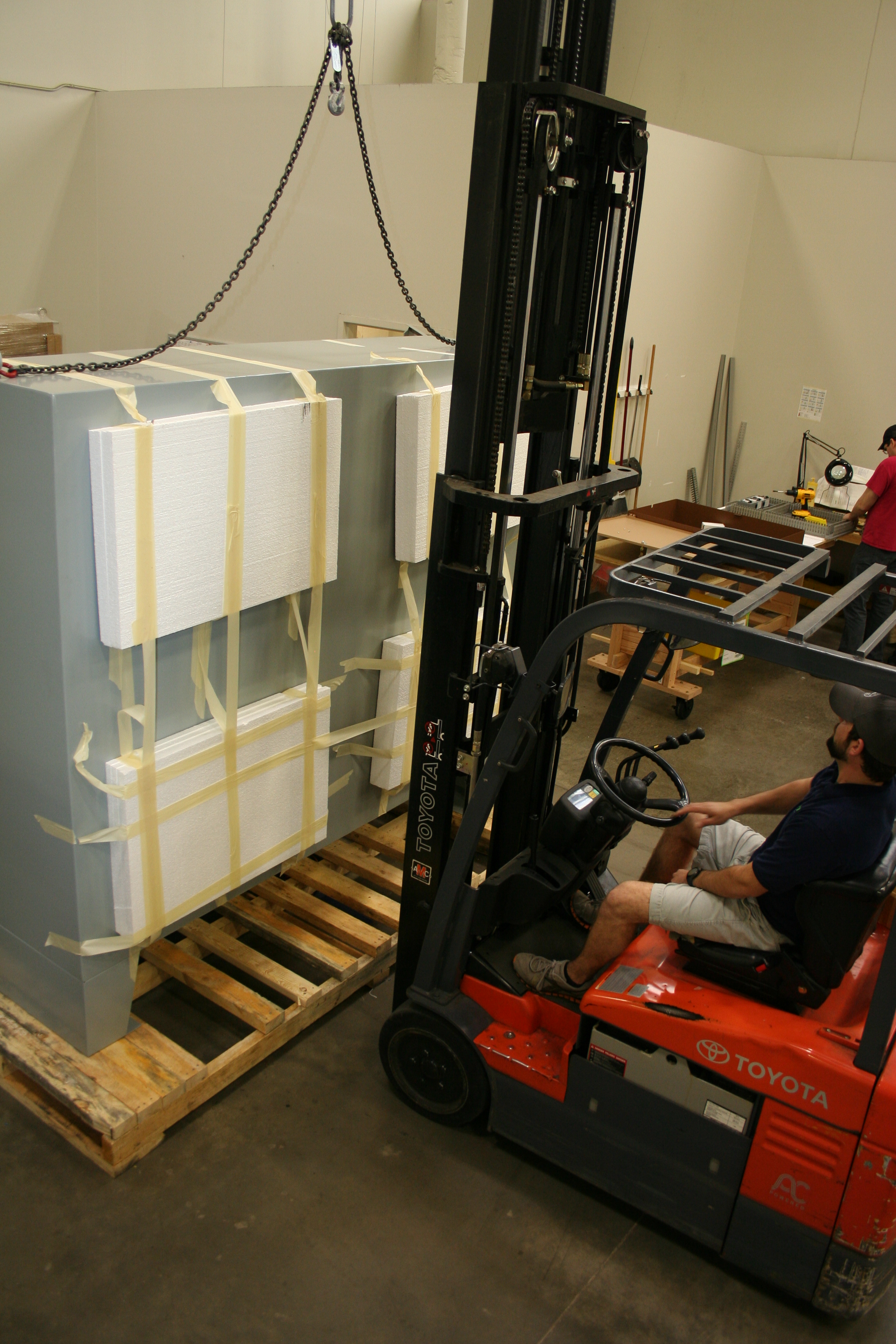 This brings us to the next exciting challenge of this project. TRANSIT! How were we going to make sure once she was created, that Bertha would arrive to North Carolina without a scratch? Kele has relationships the heavy hitters, including FedEx and UPS. We're located in Memphis, TN, with both of their hubs in our backyard. We also foster strong relationships with several LTL carriers to make sure that all of our customers' needs are met using the carriers they prefer. For this shipment, our partner was AAA Cooper Transportation.  We worked with the regional manager and the driver to make sure this was the first shipment on the truck, and the last load off. With a panel of this size, we wanted to make sure that it wasn't overly moved or touched for safety concerns, as well as to avoid damages in shipment. To better stabilize this panel, we used special lag bolts and strapping to secure it directly to the pallet. The shipment traveled from Memphis, TN to the site in North Carolina within two days, and Dorsett Technologies reported a safe arrival.