Working on a school project bid? Contact Kele today!
Kele understands the pressure on HVAC and BAS contractors when it comes to bidding on school projects. Whether it's a system retrofit, renovation, or upgrade, Kele can help relieve the pressure. From bidding and project planning to pre-work offsite to kitted, labeled, and scheduled deliveries. With our in-stock inventory and 2-Day Delivery to most of the U.S., we can supply any product you need and ultimately help you maximize time, labor, and profitability.
Start shopping for the HVAC products you need now on kele.com.
Need to upload a full BOM or start a list? Use My Project Portal to get inventory and pricing in seconds.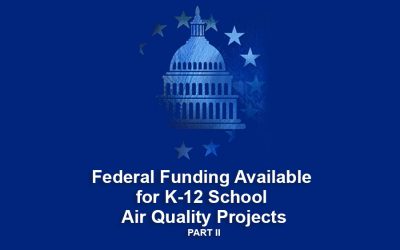 Part 2 of a 2-Part SeriesRead Part 1 here Do your customers know that they have a deadline to meet when it comes to spending the federal funding they've received regarding COVID-19? Well, the Coronavirus Response and Relief Supplemental Appropriations (CRRSA) Act has...
read more