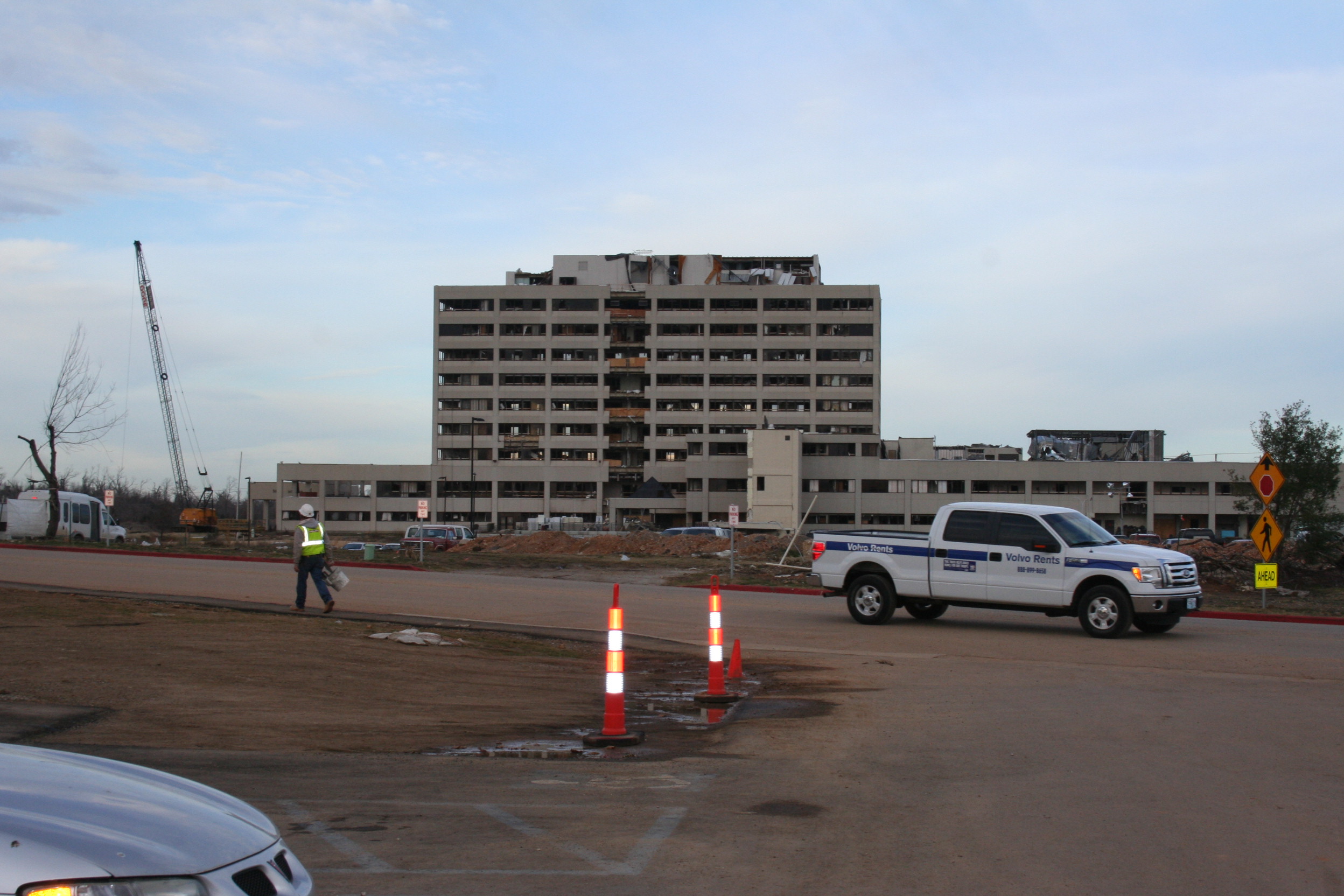 Well, when it comes to intriguing new applications for Kele's peripherals in building automation systems, I just can't help being nosey.
A couple of weeks ago I received an email from one of our account executives, Jon Butler, about one of his customers who was working on temporary hospital in Joplin, Missouri.
Kele was the Xcel Mechanicals supplier for custom ACI Temp/Humidity sensors, UATs, PowerSupplies, RPS andSRPM monitors for the job.
If you remember, Joplin was the town that was hit with a huge tornado on May 22, 2011.  The RF-4 (second strongest) tornado was the most deadly in 60 years.   It cut a path of destruction six miles wide. The hospital was among the buildings destroyed.
The new hospital, slated for completion in early 2015, will be built with 327 inpatient beds to support the region with a planned expansion of up to 424 beds. The plans include beds for medical/surgical care, critical care, women's/children's services (labor, delivery, recovery and postpartum rooms), behavioral health and rehabilitation.
In the interim, Mercy Hospital has been delivering care from a mobile hospital.  To bridge the community's healthcare needs between now and 2015 when the new hospital is finished, Mercy is constructing a "component" hospital that will serve until the main project is completed. Like pre-fabricated housing, a component hospital is made up of modules that are built off site and then delivered to the site where they are joined together.
Well, I'd never seen a component hospital under construction, and I was due for a road trip, so I asked Jon Butler to help me get in touch with David Brown, Superintendent from Xcel Mechanical who was working on all the mechanical,  and building automation for the component hospital.
David was more than happy to accommodate my curiosity. Stay tuned and you'll hear more about this exciting trip. And just to pique you interest I'll share with you these great photos…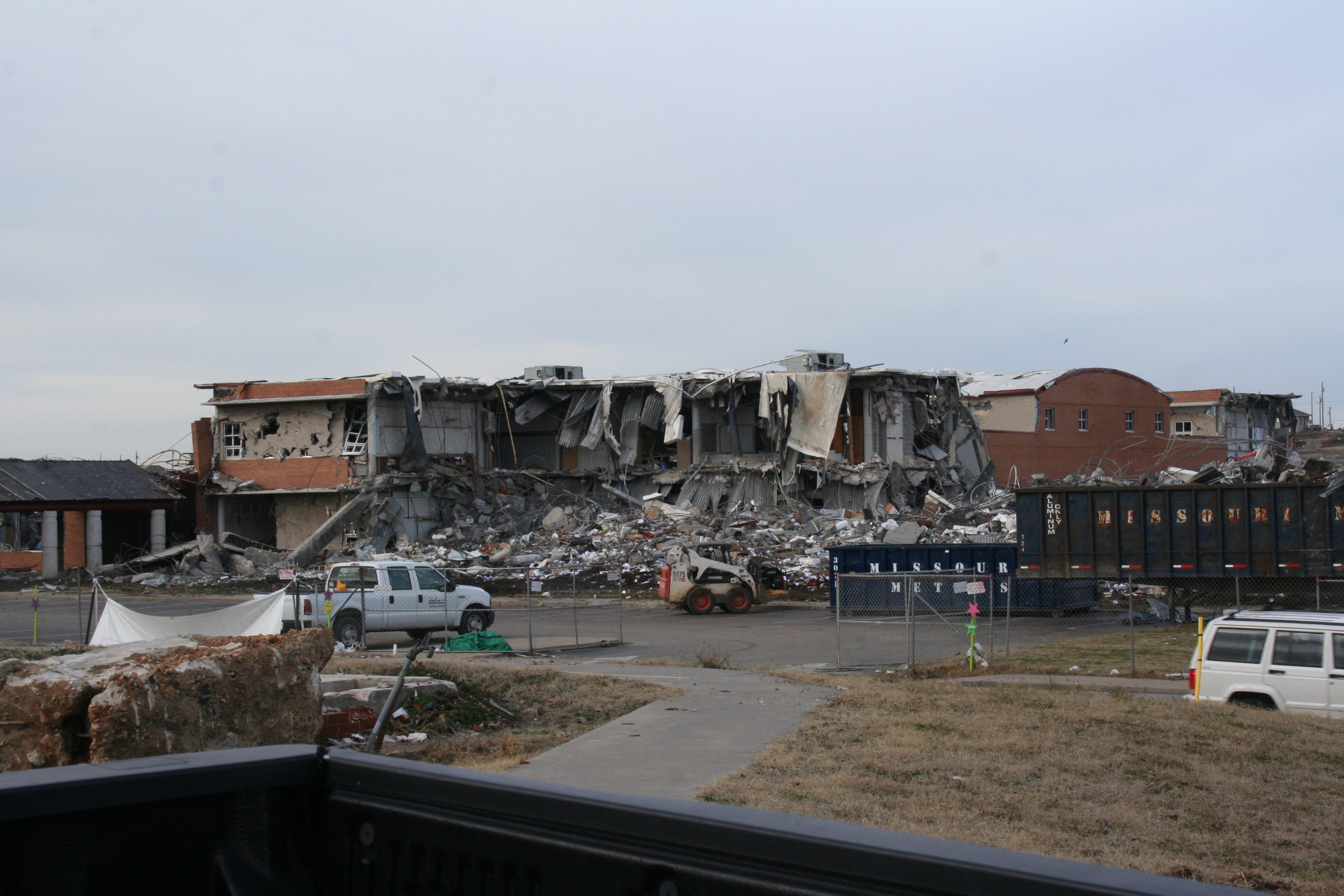 High School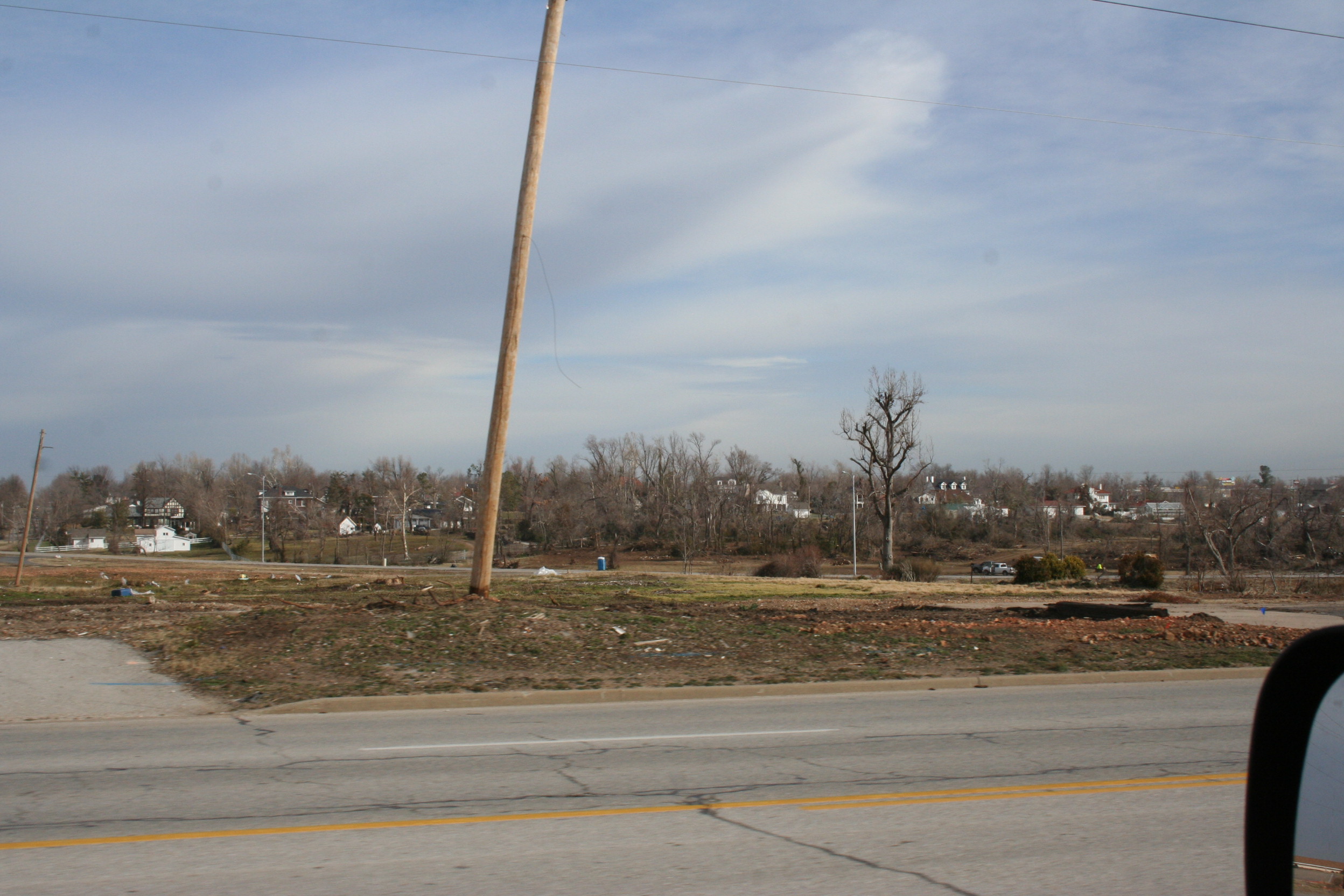 Now a Vacant Lot