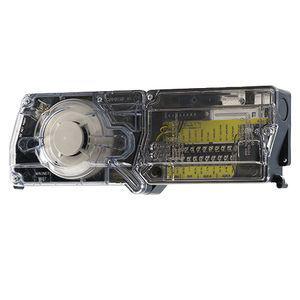 D4120 | System Sensor | Gas & Specialty Sensors
Smoke Detector 4-Wire Photoelectric Duct
Manufacturer:
System Sensor
MPN:
D4120
SKU:
D4120
availability:
167 In Stock
add to cart

product specifications
Smoke Detector 4-Wire Photoelectric Duct
SMOKE DETECTOR 4-WIRE PHOTOELECTRIC DUCT
product family features
Photoelectric, integrated low-flow technology
NEMA 4 models for outdoor mounting
Versatile mounting options: square or rectangular configuration
Plug-in sensor offers superb false alarm immunity and the latest sensor technology
2:1 sensor-to-power capability allows one power board to monitor both supply and return smoke sensors
Patented sampling tube installs from front or back of the detector with no tools required
Increased wiring space with a newly added 3/4-inch conduit knockout
One easy-access Test/Reset button and improved LED status
Patented interconnect feature for multi-fan shutdown • New high contrast terminal designations
Built-in short circuit protection from operator wiring errors
Field selectable settings for configuring the detector
Two DPDT Form-C relay contacts
more information & related documents
The InnovairFlex D4120 4-wire photoelectric duct smoke detector features a pivoting housing that fits both square and rectangular footprints. Because the detector mounts to round or rectangular ductwork, it is indispensable for Building Automation Systems, BAS, and HVAC applications. This duct detector unit senses smoke in the most challenging conditions, operating in airflow speeds of 100 to 4,000 feet per minute, temperatures of -4ºF to 158°F, and a humidity range of 0 to 95 percent (non-condensing). A plug-in duct sensor head offers improved false alarm immunity and simple installation, testing, and maintenance. An improved cover design isolates the sensor head from the low-flow feature for simple maintenance.
SMOKE DETECTOR 4-WIRE PHOTOELECTRIC DUCT