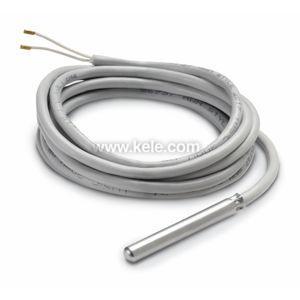 A99BB-200C | Johnson Controls | Thermostats & Controllers
PTC Silicon Sensor With PVC Cable Length 6.5', Sensor Range -40/212F
Manufacturer:
Johnson Controls
MPN:
A99BB-200C
SKU:
A99BB-200C
add to cart

product specifications
PTC Silicon Sensor With PVC Cable Length 6.5', Sensor Range -40/212F
PTC SENSOR 6.5 FT PVC CABLE
product family features
Versatile all-in-one stand-alone control modules provide for scalable digital and/or analog control for temperature, pressure, and humidity
Plug-together modules for DIN rail or direct mounting
Field-configurable, and designed for typical field component devices
Backlit LCD and 4-button touch pad user interface
Up to 3 inputs and up to 10 outputs allow flexibility in configuring systems from simple to complex
more information & related documents
The System 450 from Johnson Controls/PENN is a family of modular digital electronic controllers that is easily assembled and configured to provide reliable temperature, pressure, and humidity control for a wide variety of commercial HVAC and industrial process applications. The System 450 is designed to replace the System 350 and System 27, and provide many additional features and benefits with a small number of model variations. All of the modules are field configurable out-of-the-box and can monitor and control temperature, pressure and humidity simultaneously.
PTC SENSOR 6.5 FT PVC CABLE