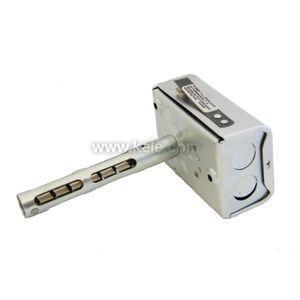 TC1051A3C | Senasys | Thermostats & Controllers
Manual Reset Duct High Limit. Adjustable with 5" element. Factory set at 125°F. Temp Range 100° - 250°
Manufacturer:
Senasys
MPN:
TC1051A3C
SKU:
TC-105-1A-3C
availability:
30 In Stock
add to cart

product specifications
Manual Reset Duct High Limit. Adjustable with 5" element. Factory set at 125°F. Temp Range 100° - 250°
product family features
Low-cost duct high-temperature limit control
more information & related documents
The Models TC-105 and TC-100 Duct High Temperature Limits feature a helix bimetal element that senses rapid increases in duct temperature, such as those caused by fire. The high temperature limit then operates an SPST switch that opens with a rise in temperature. A manual reset button reactivates the temperature limit after the high-temperature condition has cleared. These duct high temperature limits are indispensable in specialized HVAC applications and Building Automation Systems, BAS.