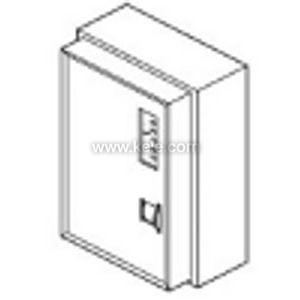 TC-1191 | Schneider Electric Buildings | Thermostats & Controllers
Two-Position Electric Duplex Thermostat, SPDT Snap Action Switch, Center-Off, 55-85F (Includes Inserts to Convert to -400 and -404)
Manufacturer:
Schneider Electric Buildings
MPN:
TC-1191
SKU:
TC-1191
Availability:
Usually Ships in Less Than 6 Business Days
product specifications
Two-Position Electric Duplex Thermostat, SPDT Snap Action Switch, Center-Off, 55-85F (Includes Inserts to Convert to -400 and -404)
THERM SPDT CENTER OFF 55-85F
product family features
Plates with set point or blank cover
Fits standard single-gang switch box
more information & related documents
The TC-1100 Series Two-Position Room Thermostats are two-position, single-pole, double-throw room thermostats for HVAC applications and Building Automation Systems, BAS. These room thermostats are designed for single-stage heating or single-stage cooling. The TC-1100 Series thermostat comes in three set point spans to cover most any application: 55° to 85℉, 45° to 75℉, and 75° to 105℉. The TC-1100 Series thermostat comes standard with thermometer and set point as shown. It is also packaged with cover plates for set point only or for blank cover.
THERM SPDT CENTER OFF 55-85F
Schneider Electric Buildings

TC-1100 Series Installation Data