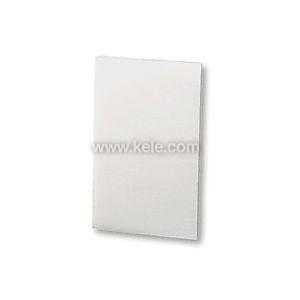 BA/FOAMBACK-ROOM | BAPI | Thermostats & Controllers
White Foamback Insulator, 2.60" Wide, 4.40" High, 0.125" Thick (for Room Sensors)
Manufacturer:
BAPI
MPN:
BA/FOAMBACK-ROOM
SKU:
BA/FOAMBACK-ROOM
add to cart

product specifications
White Foamback Insulator, 2.60" Wide, 4.40" High, 0.125" Thick (for Room Sensors)
more information & related documents
The BAPI, Honeywell, and PECO Series Wall Cover Adaptors Plates, also called Goof Plates, conceal plaster irregularities. These electrical wall plates are ideal for covering up old thermostat mounting holes or paint ridges. Foam backing pads offer wall insulation for better temperature readings. Switch plate displays offer readouts for temperature at every light switch.