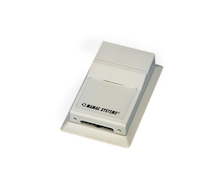 * product family image displayed
TE-211Z-A-1-E-2 | MAMAC Systems | Temperature Sensors & Transmitters
WALL XDCR SPACE MA 40 TO 140 F
Manufacturer:
MAMAC Systems
MPN:
TE-211Z-A-1-E-2
SKU:
TE-211Z-A-1-E-2
Availability:
Lead time > 15 days. See alternatives below or chat with Sales.
add to cart

product family specifications
more information & related documents
The Mamac Systems Model TE211/213 Wall Temperature Transmitters provides precision remote temperature sensing for building automation systems and mechanical equipment room instrumentation.
WALL XDCR SPACE MA 40 TO 140 F