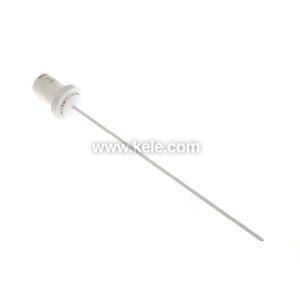 TCEK0 | Veris Industries | Temperature Sensors & Transmitters
Ceiling 12 In 10K T3 W/11K Shunt Thermistor
Manufacturer:
Veris Industries
MPN:
TCEK0
SKU:
TCEK0
Availability:
Usually Ships in Less Than 12 Business Days
product specifications
Ceiling 12 In 10K T3 W/11K Shunt Thermistor
CEILING 12 IN 10K T3 W/11K SHUNT THMS
more information & related documents
The Veris TC & TS Series Ceiling Style Flush-Mount Thermistor and RTD Wall Sensors provide precision room temperature sensing for building automation systems. The TC Series has many probe lengths to choose from such as 4 in (10 cm), 6 in (15 cm), 8 in (20 cm), 12 in (30 cm), 18 in (45 cm) and 24 in (61 cm). The sensing element is made of a highly stable, precision thermistor material or platinum RTD. This design is intended for interior use only.
CEILING 12 IN 10K T3 W/11K SHUNT THMS