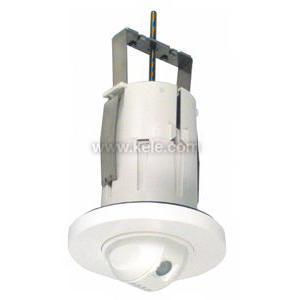 TY7321A1009 | Yamatake | Temperature Sensors & Transmitters
Radiant Temperature Sensor, 1 to 5 V DC (Corresponds to 32 to 122 °F (0 to 50 °C)
Manufacturer:
Yamatake
MPN:
TY7321A1009
SKU:
TY7321A1009
Availability:
116 In Stock
add to cart

product specifications
Radiant Temperature Sensor, 1 to 5 V DC (Corresponds to 32 to 122 °F (0 to 50 °C)
TEMP XMTR, INFARED, 0-5VDC
5° to 50°C||41°F to 122°F
Transmitter Temperature Range
product family features
Non-contact with 52º view angle
1 to 5 VDC signal, 32º to 122℉ (0º to 50℃)
Attractive white base and cover
Use isn ice rink and lobbies
more information & related documents
The Yamatake TY7321 is a non-contact infrared room radiant-temperature transmitter. Infrared energy is one of the main components of the perceived temperature in a space. The TY7321 has a wide 52° fixed viewing angle which averages the heat energy of the office environment and offers a 1-5 VDC signal for temperature. It mounts conveniently to any ceiling or wall via back box or direct to ceiling tiles or plaster. The lens coverage is adjustable and points horizontally up to 344° and vertically up to 65°.
INFARED ROOM TEMP TRANSMITTER
Installation Sheet