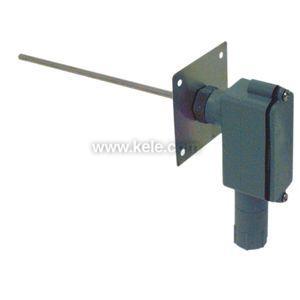 TE-6311P-1 | Johnson Controls | Temperature Sensors & Transmitters
Duct Temperature Sensor, 1K Ni RTD, 8.00" Probe, Poly Enclosure
Manufacturer:
Johnson Controls
MPN:
TE-6311P-1
SKU:
TE-6311P-1
product specifications
T81U-XR||T85U-XR||T91U-XR||OSAB||F-1000-331
Air Handling Unit||Duct Temperature
Duct Temperature Sensor, 1K Ni RTD, 8.00" Probe, Poly Enclosure
TEMP SENSOR, DUCT, 1K NI RTD, 8.00" PROBE, POLY ENCL, NO OUTPUT
product family features
Easy to mount,Proven long performance,Many mounting styles,Single assembly ordering,PVC enclosure,Stainless steel insertion probe
more information & related documents
The Johnson Controls TE-6300 Series Room, Duct and OSA 1000 Ohm Nickel RTD Sensors from Johnson Controls are specifically designed for HVAC applications and Building Automation Systems, BAS. The duct sensors feature a nickel-based active sensing element that has been proven to be very stable and robust with many years of service life. These sensors come complete and ready to install for their specific applications.
TEMP SENSOR, DUCT, 1K NI RTD, 8.00" PROBE, POLY EN

TE6300 Installation Manual