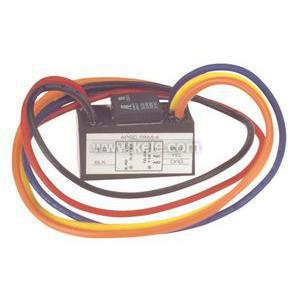 PAM-4 | Apollo America | Relays & Contactors
Multi-Voltage Relay Module, 12-40 VDC
Manufacturer:
Apollo America
MPN:
PAM-4
SKU:
PAM-4
Availability:
222 In Stock
add to cart

product specifications
Multi-Voltage Relay Module, 12-40 VDC
ENCLOSED RELAY, 1-SPDT, 12 TO 40VDC, 10A
product family features
Multiple mounting options
Wirenuts, mounting screw, and tape included
LED indication (PAM-1 and PAM-2 only)
more information & related documents
The AP PAM-X Series relays are small encapsulated multi-voltage modules that provide 10A Form C contacts. These devices are ideal for applications where remote relays are required for control or status feedback. They are suitable for use with HVAC, temperature control, fire alarm, security, building automation, and lighting control systems. PAM-X Series relays may be mounted by using double-sided adhesive tape (provided), a self-drilling screw, or they may be loosely placed in a handy box.
RELAY, SPDT, ENCAPSULATED, 5 FLYING LEADS, 12VDC TO 40VDC