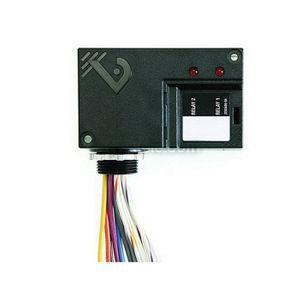 V200D | Veris Industries | Relays & Contactors
Victory 10 to 30 VAC/VDC, 208 to 277 VAC Enclosed Relay, Dual SPDT
Manufacturer:
Veris Industries
MPN:
V200D
SKU:
V200D
Availability:
Usually Ships in Less Than 14 Business Days
add to cart

product specifications
10-30 VAC||10-30 VDC||208-277 VAC
10A @ 28 VDC||10A @ 277 VAC||1/3 HP @ 120 VAC||1/6 HP @ 120 VAC||1/3 HP @ 240 VAC||1/6 HP @ 240 VAC||1/4 HP @ 277 VAC||1/8 HP @ 277 VAC
Victory 10 to 30 VAC/VDC, 208 to 277 VAC Enclosed Relay, Dual SPDT
ENCLOSED RELAY, 2-SPDT, 10-30 VAC/DC/208-277 VAC, 10A
product family features
Sleek enclosure

Nipple mount

Flexible wire

UL508 Listed

Eliminate conduit
more information & related documents
The Veris Victory 200 Series 10 A enclosed relays are pilot-duty relays in an easy-to-use nipple-mount enclosure. The Veris V100 andV200 Series provides quick relay mounting without a dedicated field enclosure, making them ideal for retrofit projects. Field-selectable high- and low- voltage coil inputs provide on-site versatility.
ENC RELAY/2XSPDT/10-30VAC-DC/208-277VAC/10A