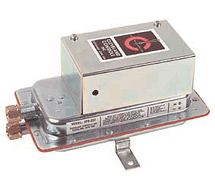 * product family image displayed

AFS-222 | Cleveland Controls | Pressure
DIFF PRESS SW, ADJUST, 0.02-12" WC
Manufacturer:
Cleveland Controls
MPN:
AFS-222
SKU:
AFS-222
Today's Price:
$26.50
(66% OFF LIST PRICE!)
Availability:
329 In Stock
product family specifications
2.4 A @ 24 VAC; 15 A @ 277 VAC
Adjustable, 0.05 to 12.0″ WC
Differential Progressive,
0.02″ to 0.8″ WC per setpoint
0.05 to 12″ WC (See ordering)
(Burst) 13.85″WC (3.45 kPa)
(Proof) 13.85″WC (3.45 kPa)
-40° to 180℉ (-40° to 82℃)
1/8″ FNPT, 1/4″ compression, 1/4″ barb (see ordering)
2 tabs w/Holes 0.19″ (0.48 cm)
Zink-plated steel, NEMA 1
4″ w x 6.13″h x 3.56″d, (10.2 x 15.6 x 9 cm)
product family features
For static or differential pressure
Gold contacts (Model AFS-405)
more information & related documents
The AFS Series adjustable differential pressure switches are general purpose, air flow switches designed for HVAC and building automation applications. The adjustable differential pressure switches can be used to sense positive, negative, or differential air pressure. The differential pressure switch diaphragm and calibration spring are housed in a plated enclosure with a removable metal guard protecting the set point screw and snap action switch terminals. Electrical connections are made through a 7/8 diameter opening in the metal guard that accepts a conduit connection. Air sampling connections accept OD rigid or semi rigid tubing. The Model AFS-460 features a manual reset button to close the switch following actuation. For low current applications use Model AFS-405 with gold contacts.
DIFF PRESS SW, ADJUST, 0.02-12" WC