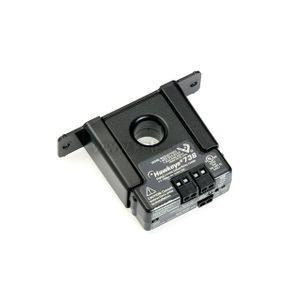 H738 | Veris Industries | Power Monitoring & Protection
Relay Combo,1-135A,Adjustable,Solid Core,1A Out, 24V SPST
Manufacturer:
Veris Industries
MPN:
H738
SKU:
H738
add to cart

product specifications
Relay Combo,1-135A,Adjustable,Solid Core,1A Out, 24V SPST
RELAY COMBO,1-135A,ADJ,SOLID COR,1A OUT, 24V SPST
product family features
Combines command relay and fan/pump status sensor in a single, easy to install unitReduces number of components installed - fits better in small starter enclosures
Detect belt loss and motor failure... ideal for fan and pump status
H748 and H948 feature a SPDT command relay... control two outputs with a single relay
Now, one device does the job of twoReduced charges from electrician
Relay and status LEDs for easy setup
Polarity insensitive status output
Adjustable setpoint for current sensor status
more information & related documents
The Hawkeye Combination Current Switches with Relay and Adjustable Trip Point are the ideal fan controller or pump controller solution. These combination current switch and relay units reduce the space required for total control of fans and pumps. The current switch and relay operate independently of one another. Engineered for building automation systems, BAS, and industrial applications, these devices allow start/stop control and status monitoring with one device instead of two.
RELAY COMBO,1-135A,ADJ,SOLID COR,1A OUT, 24V SPST
Hawkeye Relay Combination Series Adj Standard Datasheet