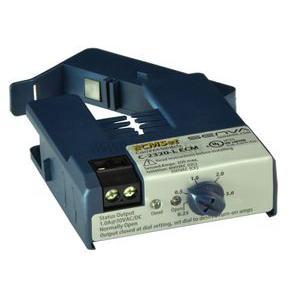 C-2320-L ECM | Senva | Power Monitoring & Protection
ADJ. CURRENT SWITCH FOR ECM MOTORS 0.25-200A
Manufacturer:
Senva
MPN:
C-2320-L ECM
SKU:
C-2320-L ECM
Availability:
Lead time > 15 days. See alternatives below or chat with Sales.
add to cart

product specifications
ADJ. CURRENT SWITCH FOR ECM MOTORS 0.25-200A
Current Switch, ECM, N.O., Split-core, 0.25-200A range
more information & related documents
Preset current transformers. Simply set the sensor to the typical full load amps when installing - and it's ready to provide positive proof of flow.
ADJ. CURRENT SWITCH FOR ECM MOTORS 0.25-200A