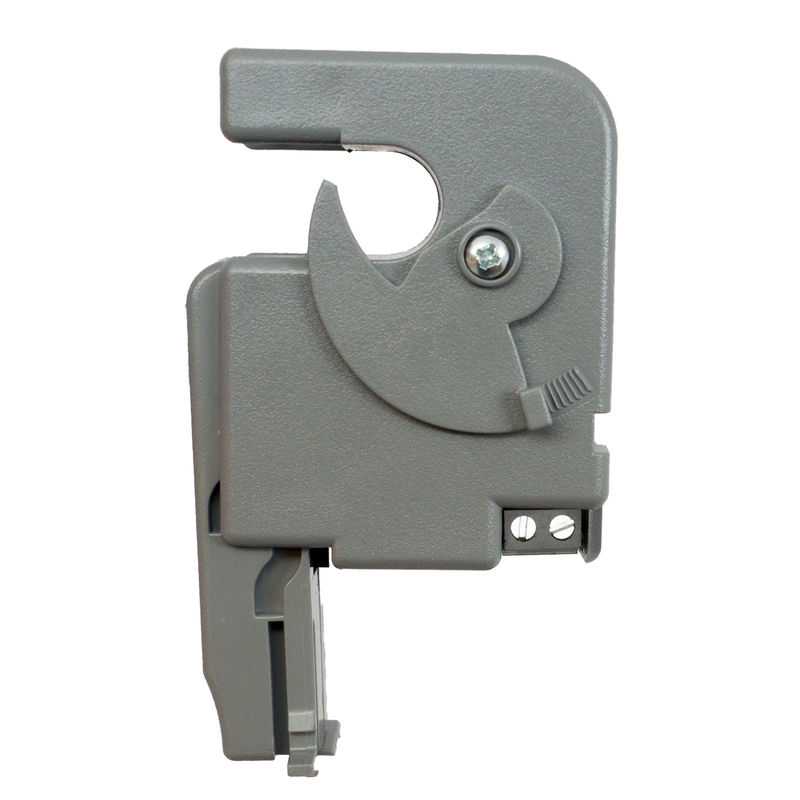 RIBXGTF | Functional Devices | Power Monitoring & Protection
Split-core current-operated switch, fixed 0.35A trip point
Manufacturer:
Functional Devices
MPN:
RIBXGTF
SKU:
RIBXGTF
Today's Price:
24.30
(63% OFF LIST PRICE!)
Availability:
1,142 In Stock
add to cart

product specifications
Split-core current-operated switch, fixed 0.35A trip point
product family features
Solid- and split-core switch models have fixed (go/no go) or adjustable trip points
Solid-core transducer models have a 4-20 mA output
Ratcheting cam clamp to secure switch to wire
more information & related documents
The Functional Devices RIBXK, RIBXG, RIBXK420 Series include both current-operated switches and current transducers. Solid-core and split-core current-operated switch models have a solid-state switch that operates when the current level sensed by the internal current transformer exceeds a fixed or adjustable set point. Solid-core current transducer models output a 4-20 mA signal proportional to the line current being monitored.
SPLIT CURRENT SWITCH, FIXED TRIP, TERMINALS