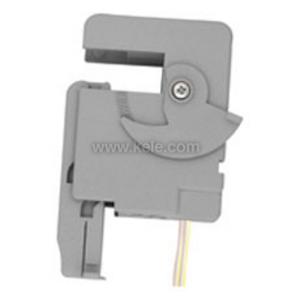 AXG | Functional Devices | Power Monitoring & Protection
Replacement for any Current Transformer damaged or lost sensor for use with models listed on Data Sheet
Manufacturer:
Functional Devices
MPN:
AXG
SKU:
AXG
Availability:
Usually Ships in Less Than 10 Business Days
add to cart

product specifications
Replacement for any Current Transformer damaged or lost sensor for use with models listed on Data Sheet
REPLACEMENT SPLIT RING REMOTE CT ASSM
product family features
Cost-effective current sensing with a control relay
Self-contained housing with high and low voltage separation
LED indication of relay and current sensor trip
Optional relay contact override switch
UL 916 Energy Management and UL 864 Fire
more information & related documents
The Functional Devices Relay in a Box RIBX Series current switch and relay provides a unique and cost-effective solution to on/off motor control and current sensing status indication. Combined in a single, convenient junction box with high-voltage and low-voltage separation are a control relay and a current-sensing status switch. A three-position switch can be closed, open, or on automatic to override the output of the relay. This versatile relay and current switch allows both control and status sensing of electrical loads in building automation systems. Plus, it is all contained in an easy-to-install housing.
REPLACEMENT SPLIT RING REMOTE CT ASSM