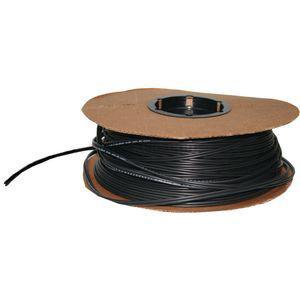 1063589 | Performance Pipe | Pneumatics & Fittings
1/4 in OD Poly Tubing 250 ft Spool
Manufacturer:
Performance Pipe
MPN:
1063589
SKU:
T-101
product specifications
1/4 in OD Poly Tubing 250 ft Spool
1/4IN OD POLY TUBING 250FT SPOOL
product family features
T-100 SERIES POLYETHYLENE:
High stress-crack resistance
Easy to handle and install
Resistant to ultraviolet breakdown
Meets or exceeds every requirement for flame retardant polyethylene tubing set by the pneumatic controls industry
Numbering system for multitube identification
Available with colored stripes
more information & related documents
T-100 Series pneumatic tubing is a superior quality, flame-retardant, stress-crack resistant, exclusively compounded polyethylene tubing that provides long-term, reliable performance. This tubing is suitable for installation in air ducts, plenums, and other spaces used for environmental air. The T-141 is made of extremely flexible, clear-blue polyurethane that is not flame-retardant-rated and is used only for inside panels. It is kink-resistant, has an excellent memory, and features high compression strength and outstanding abrasive resistance. This tubing is indispensable for Building Automation Systems, BAS, and HVAC applications.
1/4IN OD POLY TUBING 250FT SPOOL

Pneumatic Tubing Flyer