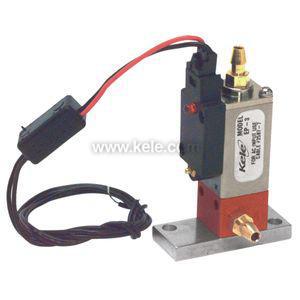 EP3-24VAC | Kele | Pneumatics & Fittings
Electropneumatic Air Valve 24VAC included Transformer
Manufacturer:
Kele
MPN:
EP3-24VAC
SKU:
EP3-24VAC
Availability:
67 In Stock
add to cart

product specifications
Electropneumatic Air Valve 24VAC included Transformer
EP AIR VALVE 24VAC INCL XFMR
product family features
N.C., N.O., diverter, or selector determined by piping
more information & related documents
The EP3 Series electric/pneumatic three-way air valves is a family of industrial quality, two-position, three-way solenoid air valves with a capacity of 500 scim. These 3 way air valves have proven their performance in high-demand HVAC applications and building automation systems, BAS. With each air valve, a momentary manual override push button provides operation without closing the electrical circuit. An LED enables visual indication of the air valve's status. The valve can be mounted in any position with body mounting holes or with the mounting plate furnished with the valve. Each EP3 also comes with 16" lead wires and three barbed fittings for 1/4" plastic tubing.
EP AIR VALVE 24VAC INCL XFMR