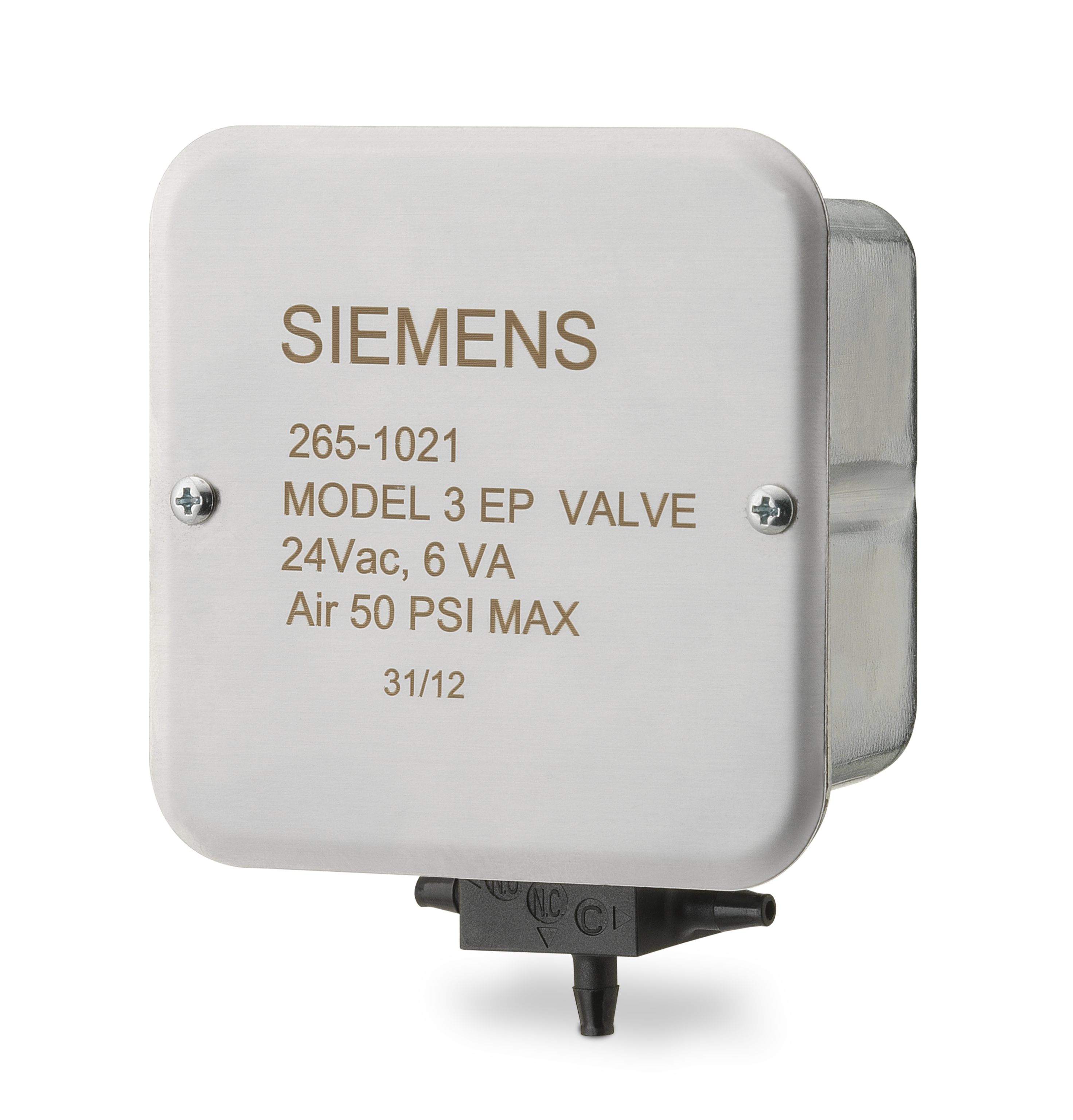 265-1024 | Siemens Industry | Pneumatics & Fittings
EP265 3W AIR Valve 240VAC, 60HZ
Manufacturer:
Siemens Industry
MPN:
265-1024
SKU:
265-1024
availability:Usually Ships in Less Than 10 Business Days
add to cart

product specifications
EP265 3W AIR Valve 240VAC, 60HZ
product family features
UL and CSA approved for general purpose
Valve may be mounted in any position
Universal replacement for many competitive models
Mounting holes provided in the yoke
Wide selection of AC voltages
more information & related documents
The Siemens 265-1xxx Series products are general purpose electrically operated, two position 3-way valves designed to control air flow. The 265 Two-Position, 3-Way EP Valve is designed to control air flow and can be used for interlock between an electrical system and a pneumatic control system. The 265-1001 thru 265-1006 all come with a junction box in a wide variety of voltages. The 265-1007 and 265-1008 are open style with the -1007 being 24VAC and the -1008 being 120VAC.
EP AIR VALVE 240VAC/JUNCTION BOX
265 Series Datasheet