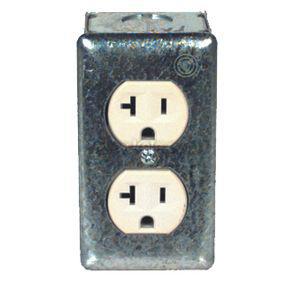 PRK | Kele | Panel Fabrication
Panel Receptacle Assembly
Manufacturer:
Kele
MPN:
PRK
SKU:
PRK
Availability:
311 In Stock
add to cart

product specifications
Panel Receptacle Assembly
PANEL RECEPTACLE ASSEMBLY
product family features
Pilot light option to indicate closed switch
more information & related documents
These PRK Series and PDK Series Panel Receptacle and Disconnect Switch Assemblies combine convenience and function for HVAC applications and building automation systems, BAS. Models PRK-S, PRK-FS, and PRK-FLS provide constant power to the receptacle and can be used to power down the rest of the panel with the toggle switch. Models PRK-FS and PRK-FLS include a fuse holder for circuit protection (fuse sold separately). Models PDK and PRK use the standard single-gang configuration and the Models PRK-FLS, PRK-FS, and PRK-S use the double-gang configuration. The 51012218 offers DIN rail mounting and convenient push-on wiring. If a project requires multiple panels configured in the same way, consider using the experienced panel technicians at Kele's Custom Panel Shop. They will assemble the panels according to specifications and drawings.
PANEL RECEPTACLE ASSEMBLY