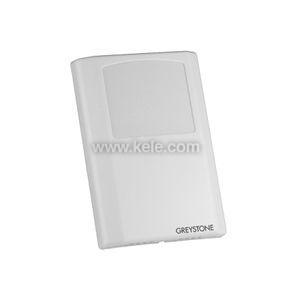 HRC3NT12PS | Greystone Energy Systems | Humidity
Room Humidity Transmitter, Wall Mount, 3%, No LCD, 1000 Ω Platinum, IEC 751, 385 Alpha, thin film, 0-10K Linear Slide Pot for Set Point Control, Front Panel Push Button Momentary Switch (N.O.)
Manufacturer:
Greystone Energy Systems
MPN:
HRC3NT12PS
SKU:
HRC3NT12PS
availability:Usually Ships in Less Than 8 Business Days
add to cart

product specifications
Humidification||Dehumidification||Monitoring Indoor Space Humidity||Clean Rooms||Hospitals||Process Control||Laboratories,Museums||Schools||Office Buildings||Data Centers||ESD (Anti-Static) Control
Room Humidity Transmitter, Wall Mount, 3%, No LCD, 1000 Ω Platinum, IEC 751, 385 Alpha, thin film, 0-10K Linear Slide Pot for Set Point Control, Front Panel Push Button Momentary Switch (N.O.)
4-20 mA||0-5 VDC||0-10 VDC
RH XMTR, WALL, ±3.00%, FLD SEL OUT, 1K RTD 385
more information & related documents
The Greystone Energy Systems HRC Series Executive Wall Humidity transmitters are specifically designed for use in HVAC/BAS applications. These instruments measure relative humidity from 0% to 100%. The Greystone Energy Systems HTRC Executive Wall Series Humidity transmitters has dual analog outputs for humidity and temperature.
3% HUM WALL 1K OHM RTD SETPNT ADJ OVR SW