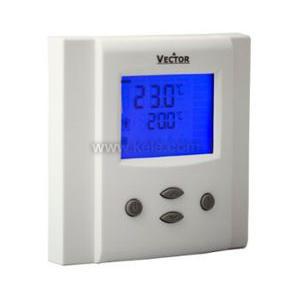 TCI-W23-U-W26 | Vector Controls Ltd | Humidity
Deluxe Wall Mounted Universal Controller, 2 Loop, PI-Controller, 1 UI, 2 AO, 1 DO (Relay), Temperature, Humidification Remote RH
Manufacturer:
Vector Controls Ltd
MPN:
TCI-W23-U-W26
SKU:
TCI-W23-U-W26
product specifications
AES3-HT-A2||AES3-HT-A3||DCPA-1.2||DCP-1.5-W||UR
Humidification||Dehumidification||Monitoring Indoor Space Humidity||Clean Rooms||Hospitals||Process Control||Laboratories,Museums||Schools||Office Buildings||Data Centers||ESD (Anti-Static) Control
Deluxe Wall Mounted Universal Controller, 2 Loop, PI-Controller, 1 UI, 2 AO, 1 DO (Relay), Temperature, Humidification Remote RH
RH XMTR, WALL, ±3.00%, 4-20 MA OR 0-10 VDC, NO TEMP
product family features
Humidification and dehumidification control,External temperature input for set point setback,Programmable user interface,Optional time clock,2 analog outputs,Easy to read display
more information & related documents
The Vector Model TCI wall and duct proportional controller is designed for proportional control of humidification and dehumidification equipment in HVAC and energy management systems. The in.23 in. models comes with a time clock for advanced programming with 48 hour backup and the in.13 in. models do not. The in.H in. models have internal relative humidity sensors and the others without in.H in. in model number must use a remote relative humidity sensor (ordered separately) for RH measurement.
3% WALL MNT PROP HUMSTAT DISP HUMID/CLOCK REMT RH