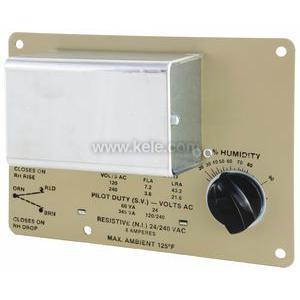 HC-201 | Schneider Electric Buildings | Humidity
Electric Duct Humidistat, Two Position, 15 to 95% Relative Humidity
Manufacturer:
Schneider Electric Buildings
MPN:
HC-201
SKU:
HC-201
Availability:
135 In Stock
add to cart

product specifications
Humidification||Dehumidification||Supply||Discharge||Return Air||Economizers||Clean Rooms||Data Centers||Process Control||Schools||Hospitals||Office Buildings
Electric Duct Humidistat, Two Position, 15 to 95% Relative Humidity
RH XMTR, DUCT, ±5.00%, NO OUT, NO TEMP
product family features
Economical and reliable humidity control
more information & related documents
The Model HC-101 humidistat and HC-201 humidistat are used for low or line voltage ON/OFF single-stage humidifier control. This can include dehumidifiers, valves, solenoids, compressors, relays, and other electrical components. They are indispensable for Building Automation Systems, BAS, and HVAC applications.
Schneider Electric Buildings