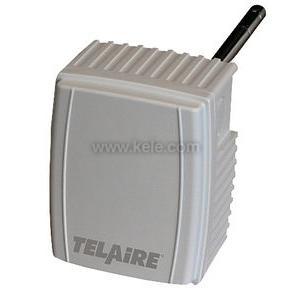 P40250117 | Amphenol Advanced Sensors | Humidity
Humidity Transmitter, Duct, ±2.00%, 8.80" Probe
Manufacturer:
Amphenol Advanced Sensors
MPN:
P40250117
SKU:
GEH2-D
Availability:
16 In Stock
add to cart

product specifications
DCPA-1.2||DCP-1.5-W||T81U-XR||T85U-XR||UR
Humidification||Dehumidification||Supply Air||Discharge Air||Return Air||Economizers||Clean Rooms||Data Centers||Process Control||Schools||Hospitals||Office Buildings||Labs||Refrigeration||Museums||Archives
Humidity Transmitter, Duct, ±2.00%, 8.80" Probe
4-20 mA||0-5 VDC||0-10 VDC
RH XMTR, DUCT, ±2.00%, FLD SEL OUT, POLY ENCL, NO TEMP
product family features
Field-selectable 4-20 mA, 0-10V, or 0-5V outputs
Optional temperature transmitter
more information & related documents
The Amphenol Advanced Sensors Model GEH2 Series 2% Accuracy Humidity Transmitters are designed specifically for humidity measurement for commercial building automation systems, BAS, and HVAC applications. The room, duct and OSA transmitters use replaceable humidity sensor tips and switch selectable transmission including 4-20mA, 0-5 volt or 0-10 volt DC. The GEH also has an optional temperature transmitter output with selectable outputs (RH&T must be the same type). All duct and OSA enclosures are rated for IP42 or NEMA 3R applications.
Amphenol Advanced Sensors