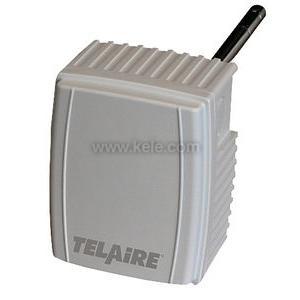 HUMI-DP-XR-D | Amphenol Advanced Sensors | Humidity
Duct Humidity Transmitter, Dew Point and Dry Bulb, ±1.8°F, -20° to 120°F
Manufacturer:
Amphenol Advanced Sensors
MPN:
HUMI-DP-XR-D
SKU:
DP4A-D
Availability:
29 In Stock
add to cart

product specifications
DCP-1.5-W||DCPA-1.2||691-K0A
Dew Point||Energy Management Systems||Hospital||Lab||Refrigeration Control||Pharmacy||Economizer||Supermarkets||Condensation Prevention
Duct Humidity Transmitter, Dew Point and Dry Bulb, ±1.8°F, -20° to 120°F
-20° to 120°F||-28.8° to 49°C
4-20 mA||0-5 VDC||0-10 VDC
HUMIDITY XMTR, DUCT, FLD SEL OUT, -20° TO 120°F
product family features
Dew point accuracy of ±1.8℉ (±1℃) over the specified range
Enthalpy accuracy of ±2 BTU/lb over specified range
Wet bulb accuracy of ±3℉ over the specified range
Dry bulb accuracy of ±.05℉ (±0.9℃)over the specified range
Two 4-20 mA output signals
Microprocessor-based signal processing
Weather resistant duct/OSA mounting
more information & related documents
The Amphenol Advanced Sensors Model DP4 Dew Point, WB4 Wet Bulb, and EN4 Enthalpy Transmitters are rugged and compact. Each transmitter uses a capacitive RH sensor and an RTD temperature sensor to compute the dew point, wet bulb, or enthalpy for building automation and process applications. Two linear outputs provide a 4-20mA signal for dew point, wet bulb, or enthalpy, and a 4-20 mA signal for dry bulb. These transmitters are proven performers in Building Automation Systems, BAS, and HVAC applications.
DUCT DEW POINT AND DRY BULB XMTR
Amphenol Advanced Sensors
DP4 EN4 WB4 installation manual 2016