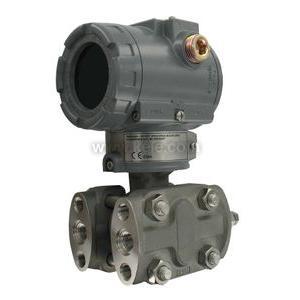 3100D-5-FM-1-1 | Dwyer Instruments | Hazardous Locations
Smart Differential Pressure Transmitter, Range 0-100 Psig
Manufacturer:
Dwyer Instruments
MPN:
3100D-5-FM-1-1
SKU:
3100D-5-FM-1-1
product specifications
Smart Differential Pressure Transmitter, Range 0-100 Psig
AIR DIFF PRESS XMTR, FIXED, ±0.075%, 0-100 PSIG, 4-20 MA, NO LCD, BRACKET
product family features
Configurable using zero/span buttons means no calibrator required reducing time to install and running,Range-ability and selectable engineering units, allows transmitter to fit many applications reducing the number of different transmitters to meet specifications,High accuracy (+/-0.075%) provides exceptional measurement for ensuring tight control and minimizing costly out of specification conditions,Automatic sensor temperature compensation improves performance of device for accurate measurement under different operating environments,Fail-mode process function stores configuration settings in the event of shutdown or power-loss provides for faster restart to getting application back on-line,A HART® Communication programmable device provides a reliable, long-term solution for plant operators who seek the benefits of intelligent devices with digital communication
more information & related documents
Mercoid® Series 3100 Explosion-Proof Smart Pressure Transmitter is a microprocessor-based high performance transmitter, which has flexible pressure calibration, push-button configuration, and programmable using HART® Communication. The Series 3100 is capable of being configured for differential pressure or level applications with the zero and span buttons. A field calibrator is not required for configuration. The transmitter software compensates for thermal effects, improving performance. EEPROM stores configuration settings and stores sensor correction coefficients in the event of shutdowns or power loss. The Series 3100 is FM or ATEX approved for use in hazardous (classified) locations. The 100:1 rangeability allows the smart transmitter to be configured to fit any application.
AIR DIFF PRESS XMTR, FIXED, +/-0.075%, 0-100 PSIG, 4-20 MA, NO LCD, BRACKET