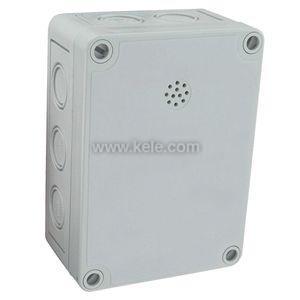 GSTC-C | Dwyer Instruments | Gas & Specialty Sensors
Field Selectable BACnet or MODBUS communication, CO, Carbon Monixide Detector, Wall Mount Without Options
Manufacturer:
Dwyer Instruments
MPN:
GSTC-C
SKU:
GSTC-C
availability:Call Kele For Availability
add to cart

product specifications
Field Selectable BACnet or MODBUS communication, CO, Carbon Monixide Detector, Wall Mount Without Options
CO SENSOR, WALL, ±2%, 0-500 PPM, BACNET, MODBUS, 0 RELAYS, NO LCD, ABS PLASTIC ENCLOSURE, UV RESIST
product family features
Field selectable current and voltage outputs
Field selectable CO output ranges
Field calibration with remote LCD display
more information & related documents
The GSTA and GSTC Series Carbon Monoxide/Nitrogen Dioxide Transmitters monitor the gas concentration in underground parking garages and loading docks. Carbon monoxide is commonly used to measure the exhaust of gasoline engines, while nitrogen dioxide is used for diesel engines. Field selectable current and voltage outputs allow the transmitter to be used with almost any building management controller. For carbon monoxide units, the user can select the output range to be from 0 to 50 ppm or up to 0 to 500 ppm. Nitrogen dioxide units come with a standard 0 to 10 ppm range. The output can be inverted to read 20 to 4 mA or 10 (5) to 0 VDC using internal dip switches. To maximize the accuracy of the GSTA Series, the sensor can be field-calibrated using the A-449 remote LCD display. When the sensor reaches the end of its life, the display will indicate that the sensor needs to be replaced.