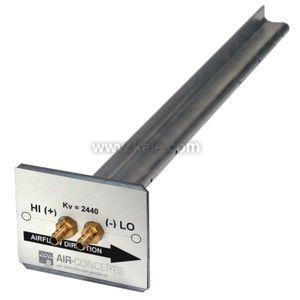 R10 | Air Concepts | Flow
10in. Air Flow Sensing
Manufacturer:
Air Concepts
MPN:
R10
SKU:
FXP-10
Availability:
27 In Stock
add to cart

product family features
Multiple sensing points for greater accuracy
Chamfered sensing points for consistent readings
2.5X signal amplification
more information & related documents
The FXP Series probe is a differential air pressure sensor designed to measure air velocities in HVAC ductwork, especially Building Automation Systems (BAS). The pressure sensor uses multiple sensing points to measure total and static pressures. The sensing probe incorporates a unique design to amplify the differential pressure by approximately 2.5 times for accurate measurement of air velocities down to 200 fpm. It is easy to install and cost effective.
FXP Series Datasheet