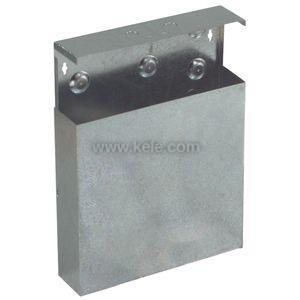 B-12 | KELE | Enclosures
NEMA 1 12X12X3 Enclosure
Manufacturer:
KELE
MPN:
B-12
SKU:
B-12
add to cart

product family features
Flanged sections to assure proper shielding
1/2" knockouts top and bottom
Natural aluminum or galvanized steel finish
more information & related documents
B Series small electrical enclosures are versatile electrical boxes for relays, transducers, and other remotely mounted devices. Each enclosure features a two-piece design to allow easy access. The sections slip together and fasten with either a built-in snap lock or furnished sheet metal screws, making them ideal for Building Automation Systems, BAS, and HVAC applications.