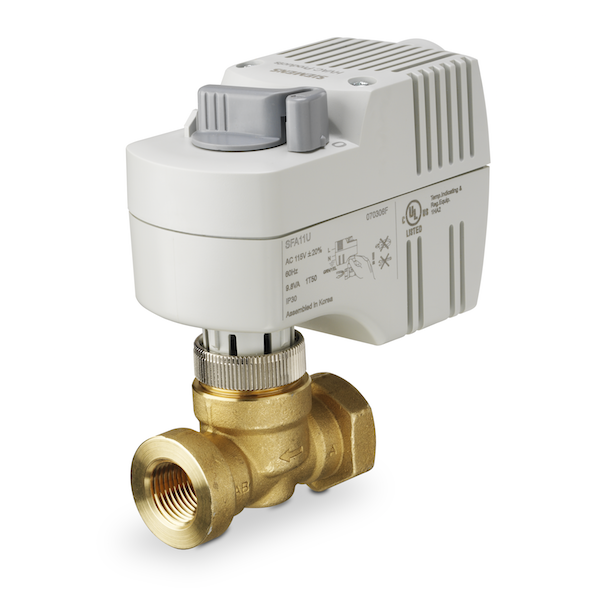 244-00213 | Siemens Industry | Control Valves
Zone valve, 2-way, 1", 7.0 Cv, NPT w/ 24V floating NSR actuator
Manufacturer:
Siemens Industry
MPN:
244-00213
SKU:
244-00213
availability:Usually Ships in Less Than 5 Business Days
add to cart

product specifications
Zone valve, 2-way, 1", 7.0 Cv, NPT w/ 24V floating NSR actuator
product family features
Direct-coupled universal bonnet
Direct-coupled installation without tools
Manual override with 3mm hex wrench
Visual position indication
more information & related documents
The Siemens 599 Series zone valves work with any SFA/P Series or SSA/P Series electric actuator. The actuators provide two-position, three-position or 0-10 VDC control. Typical applications include hot or chilled water for zones with radiators, floor heating via manifolds, fan coil units, cooling ceilings, wall-mounted boilers, and VAV applications.
2W,1IN,NPT,CV 7.0,NSR,3P NC,24VAC