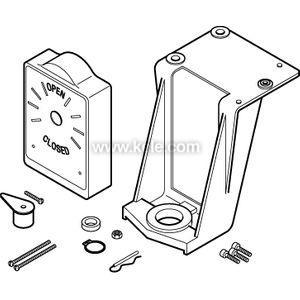 AV-30 | Schneider Electric Buildings | Control Valves
Cam and Plunger Kit 2 1/2 to 3" (N.S.R.) VB-9323
Manufacturer:
Schneider Electric Buildings
MPN:
AV-30
SKU:
AV-30
Availability:
Lead time > 15 days. See alternatives below or chat with Sales.
add to cart

product specifications
Cam and Plunger Kit 2 1/2 to 3" (N.S.R.) VB-9323
CAM & PLUNGER 1/2-4IN NSR
product family features
High quality, proven history of performance
Self-adjusting packing design
Wide temperature range 20° to 281℉ (-7° to 138℃)
Pneumatic or electric actuation choices
Available pre-assembled or separately
Two- and three-way body patterns
Mixing and diverting 3-way body patterns
Balanced plug design on flanged models
more information & related documents
The Schneider Electric VB Series globe valves are available in 1/2" to 2" threaded, bronze body, VB-7XXX models, or in 2 1/2" to 6" flanged, cast iron body VB-8XXX models. The flanged valves have a patented balanced plug design. The balanced plug design allows water or steam to flow through the valve plug, equalizing the pressure on the top and bottom of the plug which greatly reduces the force required to operate and close these larger size valves.The VB Series valves are designed for control of chilled water, hot water, or steam in the HVAC industry and have a long history of high quality and reliability. They are available pre-assembled with electric or pneumatic actuators, or available without actuator for field assembly.
CAM & PLUNGER 1/2-4IN NSR
Schneider Electric Buildings