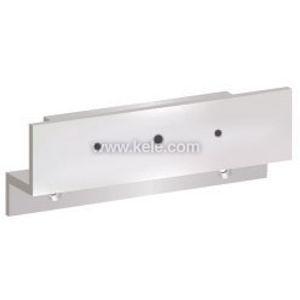 TJ81V | Security Door Controls | Access Control
1581 Top Jamb Mounting Kt Single 628
Manufacturer:
Security Door Controls
MPN:
TJ81V
SKU:
TJ81V
availability:Usually Ships in Less Than 9 Business Days
add to cart

product specifications
1581 Top Jamb Mounting Kt Single 628
1581 TOP JAMB MOUNTING KT SINGLE 628
product family features
Autosensing 12/24 VDC voltage input
ANSI/BHMA grade 1 compliant
BHMA certified holding force
more information & related documents
The 1580 Series is an ANSI grade 1 modular magnetic lock with 650 lb holding force. They are field upgradeable and can be serviced without removing from the door frame. When power is removed the holding force is released.
1581 TOP JAMB MNTG KT SNGL 628