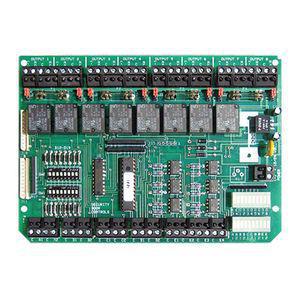 UR2-4 | Security Door Controls | Access Control
Universal Programmable 2 Station
Brand:
Security Door Controls
MPN:
UR2-4
SKU:
UR2A
Availability:
Usually Ships in Less Than 9 Business Days
product series specifications
Supply Voltage:
115VAC, 50/60 Hz
Battery:
Charger = 13.5/27VDC, 500 mA
Dimensions:
12'Ä=W x 12'Ä=H x 4'Ä=D (30.5 x 30.5 x 10.2 cm)
Approvals:
UL file #BP7341
product series features
Emergency release input
Field selectable output 12/24VDC
Input and output protection
System status
Low battery disconnect
more information & related documents
The SDC 602RF power supply-charger devices are equipped with high performance transformers and highly reliable electronic components. Filtering and output voltage regulation provides protection and ensures the longevity of all system components. The user-friendly modular designs ensure versatility, interface capability and easy installation of electric locking devices, access controls and related safety equipment. The AC input is fuse protected and secondary DC output is protected by auto-reset poly fuse.
UNIVERSAL PROGRAMMABLE 2 STATION