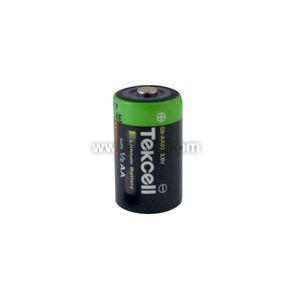 BAT 3V6 1/2AA | Lascar Electronics | Tools & Test Equipment
3.6 Volt Lithium Battery
Manufacturer:
Lascar Electronics
MPN:
BAT 3V6 1/2AA
SKU:
BAT 3V6 1/2AA
Availability:
Usually Ships in Less Than 5 Business Days
add to cart

product family features
Compatible with Windows 2000®, XP® Vista® 32-bit and Windows 7® 64-bit
Assign unique logger identity
Set sample rate and alarm thresholds
Choose delayed start time if required
Download data in .txt format to be viewed as graph or exported to standard spreadsheet
more information & related documents
The Lascar EL-USB Series Data Loggers measure and record a variety of parameters such as temperature, humidity, voltage, current and carbon monoxide. These data loggers are compatible with nearly all Building Automation Systems, BAS. Simply insert any data logger into your computer's USB port, name it, choose your required sampling rate and set high and low alarms. Logged data is displayed using FREE configuration and analysis software from Lascar.