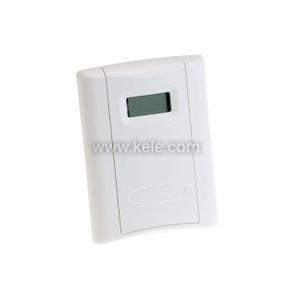 TWLH10 | Veris Industries | Temperature Sensors & Transmitters
Wall LCD 10K T3 Thermistor Override
Manufacturer:
Veris Industries
MPN:
TWLH10
SKU:
TWLH10
availability:Usually Ships in Less Than 12 Business Days
add to cart

product specifications
Wall LCD 10K T3 Thermistor Override
WALL LCD 10K T3 THMS OVERRIDE
more information & related documents
The Veris TE & TW Series Economy Wall Thermistor and RTD Sensor provides precision room temperature sensing for building automation system. The sensing element is made of a highly stable, precision thermistor material or platinum RTD. Besides a variety of Thermistor and RTD types, one can also have 1K or 10K ohm Setpoint with or without override.
WALL LCD 10K T3 THMS OVERRIDE