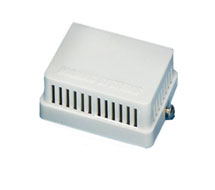 * product family image displayed
TE-205-M-4 | MAMAC Systems | Temperature Sensors & Transmitters
TEMP SENSOR, ROOM, 1K NI RTD, VENTED WALL, NO SETPOINT, NO OVERRIDE
Manufacturer:
MAMAC Systems
MPN:
TE-205-M-4
SKU:
TE-205-M-4
Availability:
Lead time > 15 days. See alternatives below or chat with Sales.
add to cart

product family specifications
3 kΩ, 10 kΩ Type II & III, 20 kΩ, 100kΩ
100Ω & 1000Ω Platinum 385 Curve, 1000Ω Nickel, 1000Ω Balco
-40° to 210℉ (-40° to 100℃)
Negative temperature coefficient
Positive temperature coefficient
White plastic with aluminum plate
Directly to wall or BKT-1 bracket to mount to single gang box
4.5″ (13 cm) of 22 AWG pigtails
product family features
±0.36℉ (0.2℃) thermistor accuracy
±0.27℉ (0.15℃) or ±0.54℉ (0.30 ℃) RTD accuracy
Wide selection of thermistor and RTD curves
Vented housing for quick temperature response
Durable plastic housing and base plate
Easy to mount to wall or back box
more information & related documents
The MAMAC Model TE205A Surface-Mount Room Thermistor and RTD Sensor provides precision room temperature sensing for building automation systems. The active sensing element is made of a highly stable, precision thermistor material or platinum RTD.
TEMP SENSOR, ROOM, 1K NI RTD, VENTED WALL, NO SETPOINT, NO OVERRIDE