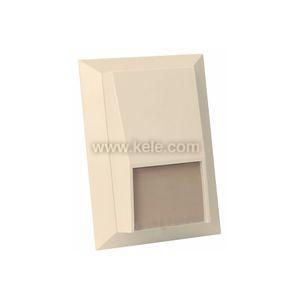 ST-S91E-XM | Kele | Temperature Sensors & Transmitters
1000Ω Executive RTD @ 32°F (0°C), 375 Platinum Curve (Gray Leads), Executive Beige Enclosure With Wide Back Plate, Momentary Switch Wired N.O. To Terminal Block
Manufacturer:
Kele
MPN:
ST-S91E-XM
SKU:
ST-S91E-XM
availability:
Usually Ships in Less Than 14 Business Days
add to cart

product specifications
T81U-XR||T85U-XR||T91U-XR||UR||DCP-1.5-W||DCPA-1.2
Room Temperature||Classroom Temperature||Office Temperature||Washdown Environment
1000Ω Executive RTD @ 32°F (0°C), 375 Platinum Curve (Gray Leads), Executive Beige Enclosure With Wide Back Plate, Momentary Switch Wired N.O. To Terminal Block
TEMP SENSOR, ROOM, 1K RTD 375, EXECUTIVE, NO SETPOINT, OVERRIDE
product family features
±0.36℉ (±0.2℃) thermistor accuracy
±0.27℉ (±0.15℃) or ±0.54℉ (±0.30℃) RTD accuracy
Ultra high accuracy optional
Wide selection of thermistor or RTD curves
Vented housing for quick temperature response
Adaptable with many options
Traditional beige or white covers
Durable plastic housing and base plate
Easy to mount to wall or electrical box
more information & related documents
The Precon Model ST-S_E and ST-S_EW Executive Thermistor and RTD Sensor provides precise room temperature sensing for HVAC applications and Building Automation Systems, BAS. Available in beige or white, these sensors feature an active sensing element made of a highly stable, precision thermistor material or platinum RTD.
WALL EXEC ENC 1000 OHM 375 RTD PUSHBUTTON
ST-S*EW Data Sheet