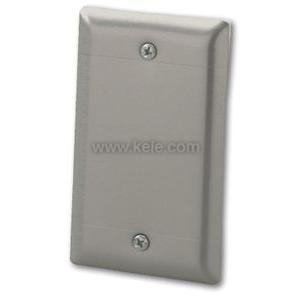 BA/T1K[0 TO 50C]-SP | BAPI | Temperature Sensors & Transmitters
Room Temperature Transmitter, 1K RTD 385, Stainless Steel Plate, 0° to 50°F, 4-20 mA
Manufacturer:
BAPI
MPN:
BA/T1K[0 TO 50C]-SP
SKU:
BA/T1K0TO50CSP
Availability:
Usually Ships in Less Than 7 Business Days
add to cart

product specifications
T81U-XR||T85U-XR||T91U-XR||UR||DCP-1.5-W||DCPA-1.2
Room Temperature||Classroom Temperature||Office Temperature||Washdown Environment
Room Temperature Transmitter, 1K RTD 385, Stainless Steel Plate, 0° to 50°F, 4-20 mA
TEMP XMTR, ROOM, 1K RTD 385, STAINLESS STEEL PLATE, 0° TO 50°F, 4-20 MA
Transmitter Temperature Range
product family features
±0.36℉ (±0.2℃) Thermistor accuracy
±0.27℉ (±0.15℃) or ±0.54℉ (±0.30 RTD℃) RTD accuracy
±2.7℉ (±1.5℃) semiconductor accuracy
Lifetime limited sensor warranty
Wide selection of thermistor, RTD, and semiconductor curves
more information & related documents
The BA Series Room Sensors are designed specifically for HVAC applications. The room sensors come in a variety of enclosure styles, including Delta, PreCon, stainless steel plate, and BAPIstat II. Each room sensor is available with thermistor, RTD, and semiconductor sensors, which makes the BA sensors compatible with every Building Automation Systems, BAS, in use today.
WALL 1K OHM DELTA XMTR 0/50C