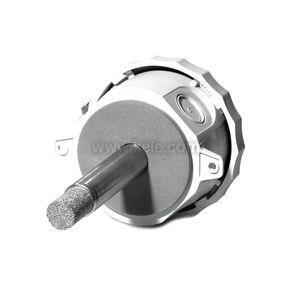 A/RH1-D | ACI | Temperature Sensors & Transmitters
Relative Humdity Sensor, Duct, +/- 1%, 4-20 mA Output (default), 0-5 VDC or 0-10 VDC (selectable), Euro Enclosure
Manufacturer:
ACI
MPN:
A/RH1-D
SKU:
A/RH1D
availability:Usually Ships in Less Than 14 Business Days
add to cart

product specifications
Relative Humdity Sensor, Duct, +/- 1%, 4-20 mA Output (default), 0-5 VDC or 0-10 VDC (selectable), Euro Enclosure
4-20 mA||0-5 VDC||0-10 VDC
HUMIDITY SENSOR, DUCT, ±1.00%, FLD SEL OUT
product family features
Wide selection of thermistor or RTD curves
Delta-style room enclosure
more information & related documents
The ACI Series Room Thermistor and RTD Sensors are designed specifically for HVAC system temperature control. The room sensors come in thermistor and RTD sensor curves compatible with most BAS systems available today. Room sensors are vented for indoor use with options that include setpoint adjust, push-button override, communication jacks, and display. The ACI Room Sensor should be mounted approximately 5' (12.7 cm) above the floor. It can be mounted to a standard back box or directly to the wall using appropriate anchors for the wall covering.