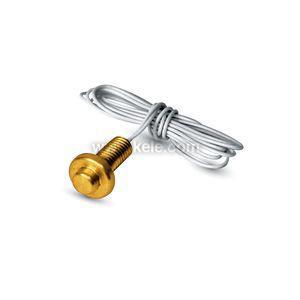 A/AN-BBS | ACI | Temperature Sensors & Transmitters
AN 10K (Type III) Brass Button Sensor, 24" Leads, Spacers & Brass Nut
Manufacturer:
ACI
MPN:
A/AN-BBS
SKU:
A/AN-BBS
add to cart

product specifications
T81U-XR||T85U-XR||T91U-XR||UR||DCP-1.5-W||DCPA-1.2
Room Temperature||Classroom Temperature||Office Temperature||Washdown Environment||Duct Temperature||Immersion Temperature||Outside Air Temperature||OSA
AN 10K (Type III) Brass Button Sensor, 24" Leads, Spacers & Brass Nut
TEMP SENSOR, BULLET, 10K TYPE III
product family features
Stainless steel casing (BP)
Small footprint for hidden applications (BBS. SBS)
Brass or stainless button casing (BBS, SBS)
Available in thermistor or RTD
more information & related documents
The ACI Bullet/Button Series Thermistor and RTD Sensors are designed specifically for HVAC system temperature control. The button and bullet style sensors come in thermistor or RTD sensor curves. The A/*BP Stainless Steel Thermistor and RTD Sensor is for under-insulation mounting and direct contact to the pipe. Clean off any insulation or rust to promote solid contact, and secure with tie wraps so the probe is parallel to the pipe.
WALL BRASS BUTTON 10K 3 THMS