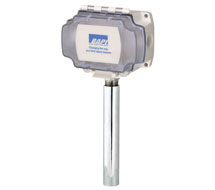 * product family image displayed
BA/102TBM3042BB | BAPI | Temperature Sensors & Transmitters
THERMOBUFFER TEMP 2IN SS 10K-2 THMS BAPI BOX
Manufacturer:
BAPI
MPN:
BA/102TBM3042BB
SKU:
BA/102TBM3042BB
add to cart

product family specifications
100Ω, 1000Ω 385 curve, 1000Ω 375 curve
-40° to 185℉ (-40° to 85℃)
0.14 °C with 6,000 continuous hours at 400 °C
0.4°C/mW at 0°C, 2.7 mW/°C (power need to raise the temperature 1C)
Glycol (customer supplied)
Remote probe with 30″ cable and bracket
NEMA 1, Hanging Bracket with 30″ jacketed cable
NEMA 4, BAPI Box: IP66, UV- resistant polycarbonate
NEMA 4, BAPI Box 2: IP66, UV- resistant polycarbonate
Directly to wall or with hanging bracket
22 AWG wire, etched teflon leads
product family features
Fluid-filled chamber to mimic core temperatures
Wall mounted or hanging bracket
Limited Lifetime warranty
Used in Freezer applications
Wall mount or wire shelf hanger
Lower temperature ranges available
more information & related documents
The BAPI BA Series Thermobuffer Thermistor and RTD Sensors are designed specifically for freezers and coolers to simulate the temperature of the contents rather than the air temperature. The fluid-filled chamber allows for slower reaction to abrupt temperature changes, thus eliminating the false alarms caused by opening and closing the door. The Thermobuffer comes in 2″ and 4″ buffer sizes with an enclosure for wall mounting or hanging bracket mount.
THERMOBUFFER TEMP 2IN SS 10K-2 THMS BAPI BOX
Instruction Manual