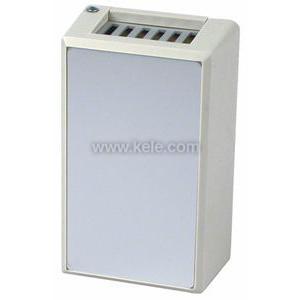 AS2PW000S807BN1 | Minco Products | Temperature Sensors & Transmitters
Room Temperature for Two Wire RTD's, 1K RTD 375, 6" Leads, TT-807 Transmitter, Temperature Range (30°/240°F) or (-1°/116°C), No Calibration Data
Manufacturer:
Minco Products
MPN:
AS2PW000S807BN1
SKU:
AS2PW000S807BN1
availability:Usually Ships in Less Than 24 Business Days
add to cart

product specifications
Room Temperature||Classroom Temperature||Office Temperature||Washdown Environment
Room Temperature for Two Wire RTD's, 1K RTD 375, 6" Leads, TT-807 Transmitter, Temperature Range (30°/240°F) or (-1°/116°C), No Calibration Data
TEMP SENSOR, ROOM, 1K RTD 375, DECORATOR, NO SETPOINT, NO OVERRIDE
product family features
Low cost, easy installation
NIST certification available
more information & related documents
The Minco Room Temperature RTD Sensors use a thin film platinum element for fast, accurate point measurement for energy and environmental control applications. The Model AS _ _ _ S industrial room-mount housing provides an accurate, professional appearance. This housing can either direct mount or mount directly to a standard handibox or wire mold.
TEMP SENSOR, ROOM, 1K RTD 375, DECORATOR, NO SETPO