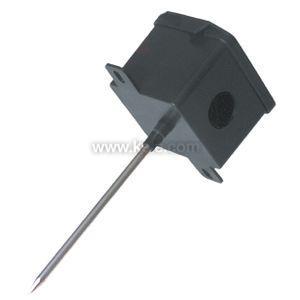 ST-U5-NG | Kele | Temperature Sensors & Transmitters
Universal Duct, Immersion, or OSA Temperature Sensor, 1000Ω Nickel-Iron, Balco Sensor, 0.1% Tolerance, -40°F-212°F, Handy-Box
Manufacturer:
Kele
MPN:
ST-U5-NG
SKU:
ST-U5-NG
availability:
Usually Ships in Less Than 14 Business Days
add to cart

product specifications
Air Handling Unit||Duct Temperature||Outside Air Temperature||Hydronic HVAC||Chiller Plant
Universal Duct, Immersion, or OSA Temperature Sensor, 1000Ω Nickel-Iron, Balco Sensor, 0.1% Tolerance, -40°F-212°F, Handy-Box
TEMP SENSOR, UNIVERSAL, 1K BALCO, 4.875" PROBE, POLY ENCL, NO OUTPUT
more information & related documents
The Kele Wire Wound Nickel-Iron Balco RTD Sensors are installed in rugged housings to measure the most important HVAC applications. The Duct and Immersion Sensors all have 304 stainless steel probes for use in almost any area. The Immersion Probe comes with a standard brass or optional stainless steel thermowell. The Duct Sensor has mounting tabs for direct mounting on a duct or installation in a handibox. The Outdoor Sensor, rated for outdoor temperatures, is equipped with a sun shield and weatherproof box for mounting under the eaves or another sheltered area. The Type 78 and 77 Raw Sensors are mounted in a 2" (5 cm) long aluminum case with teflon insulated lead wires. This sensor can be used for strap-on applications. The Type 5 raw sensor is mounted in a 2.5" (6.35 cm) PVC case. The Universal Sensor may be used for duct, immersion , and OSA temperature sensing.
UNIV BLACK 1K OHM BALCO W/BOX