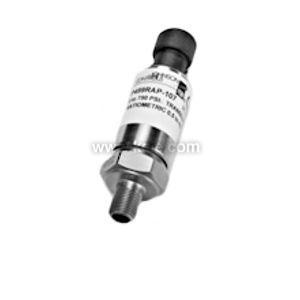 P499RAP-105C | JOHNSON CONTROLS | Pressure
Pressure Transducer, 1/8 in. 27 NPT External Thread (Style 49), 0 psi (0 bar), 500 psi (34.5 bar), Transducer Only
Manufacturer:
JOHNSON CONTROLS
MPN:
P499RAP-105C
SKU:
P499RAP-105C
availability:Usually Ships in Less Than 6 Business Days
add to cart

product specifications
Pressure Transducer, 1/8 in. 27 NPT External Thread (Style 49), 0 psi (0 bar), 500 psi (34.5 bar), Transducer Only
0-5 VDC||0-10 VDC||4-20 mA
PRESS XMTR, ±1.00%, 0-500 PSI, FLD SEL
product family features
Single-piece machined 17-4PH stainless steel pressure port
Environmentally-protected electronic
Reliable, repeatable performance and long operating life
Many available pressure range
CE and UL agency listings
more information & related documents
The P499 Series Electronic Pressure Transducers are compact, economical, rugged, direct-mount pressure transducers designed for use in commercial refrigeration and air conditioning applications. These transducers produce an analog signal based on the sensed pressure. The P499 Series transducers feature environmentally protected electronics with stainless steel construction. The digitally compensated P499 transducers are highly accurate over a broad temperature range, resisting the effects of wide ambient temperature swings, high humidity, condensation, and icing.
PRESS XMTR, +/-1.00%, 0-500 PSI, FLD SEL