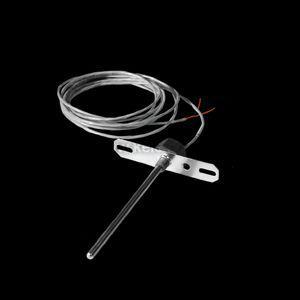 A/100-2W-DO-12"-6'-CL2P | ACI | Temperature Sensors & Transmitters
Platinum RTD, Duct, 100 Ω RTD (2-Wire) 12", No Box, 6'CL2P
Manufacturer:
ACI
MPN:
A/100-2W-DO-12"-6'-CL2P
SKU:
A/1002WDO126CLP
availability:Usually Ships in Less Than 8 Business Days
add to cart

product specifications
TT100-0100-BO-1||TT100-0100-BO-2||TT100-0100-BO-4||TT1K-0100-BO-1||TT1K-0100-BO-2||TT1K-0100-BO-4||UR||F-1000-331
Duct Temperature||Air Handling Unit
Platinum RTD, Duct, 100 Ω RTD (2-Wire) 12", No Box, 6'CL2P
TEMP SENSOR, DUCT, 100 RTD 385, 12.00" PROBE, NO ENCL
product family features
Wide selection of thermistor or RTD curves
more information & related documents
The ACI Duct Series Thermistor and RTD Sensors are designed specifically for HVAC system temperature control. The duct sensors come in thermistor and RTD sensor curves compatible with most BAS systems available today. Duct sensors come with a foam-backed handy box and 8″ probe. The A/*D Duct Sensor should be mounted close to the center of the duct and penetrate through any duct insulation at least 1″ (2.5 cm) into the airflow. The probes are sensitive within 1″ of the tip and insert through a 3/8″ (1 cm) hole. Use standard metal screws to secure to the duct.
TEMP SENSOR, DUCT, 100 RTD 385, 12.00" PROBE, NO ENCL